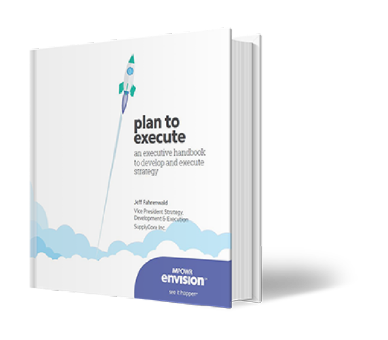 Plan to Execute!
An Executive Handbook to Develop and Execute Strategy
There's no question: better performing organizations are always better at executing strategy. And yet, many organizations are in the dark when it comes to how — and if — their strategy is actually getting executed.
The aim of this handbook is to provide a practical guide for successfully developing and executing strategy. Rather than attempting to reinvent the wheel, this guide consolidates and simplifies existing research and best practices in a practical and succinct manner.
 Topics covered include:
The importance of Mission, Vision & Values
Developing strategic goals
What happens after the strategic plan is done
Evaluating strategy execution on a daily basis
Straight talk on technology
From laying out the strategic planning process to demonstrating how to eliminate the strategy execution gap through technology, this handbook delivers insights and tips you can put into action today.