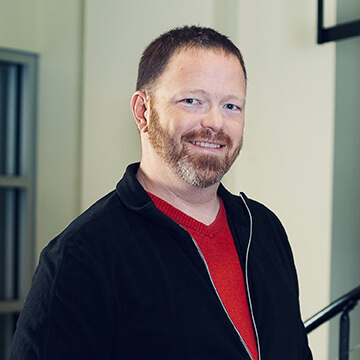 Brian Taylor
Software Product Manager
---
Brian specializes in application architecture, infrastructure systems, and software development. And we're lucky he does. With years of experience of agile project management and consultation, Brian is helping us develop and deploy our software solutions, so our customers can see collaboration happen. Fluent in tech program languages and web/business systems, Brian uses his education in business and web development to take our technology to the next level.
Midwestern cred: Since launching his career, Brian's helped numerous Midwestern companies take their technology to the next level.
Brian's MPOWR superlative:
Most likely to be the lead singer of a rock band.