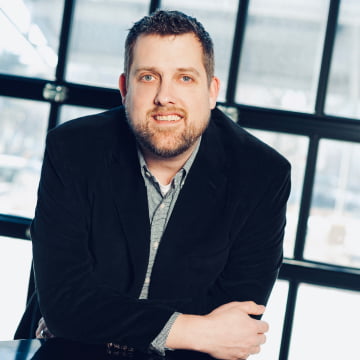 Dave Franklin
Chief Technology & Operations Officer
---
Dave is one of the brightest and most creative IT professionals you'll ever meet. He's a disrupter—the kind whom you want on your team, always looking to challenge existing ideas, systems, and technology in order to develop something new, more efficient, and meaningful. Dave began as a self-made IT programmer and software engineer and later extended his business and management experience with a Bachelor of Science in Management from Upper Iowa University and a Professional Development Certificate in Executive Leadership from the University of Wisconsin-Madison.
Midwestern cred: An avid fan of Wisconsin sports, his Illinois colleagues frequently roll their eyes.
Dave's MPOWR superlative:
Most likely to injure himself in next year's Tough Mudder.