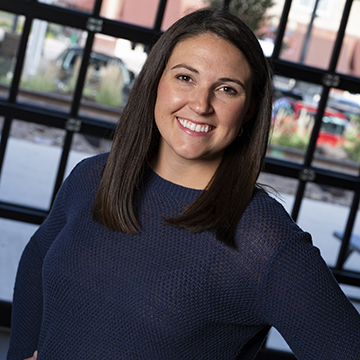 Kate Super
Copy & Content Writer
---
Kate Super, M.Ed. is MPOWR Envision's Copy and Content Writer. A former English teacher and school counselor, Kate loves connecting with others and bringing their stories to life. With a red pen in hand and years of experience in content creation under her belt, she helps craft and align MPOWR's content with customer's needs. With the ever-changing dynamic of marketing and content consumption, Kate credits her ability of quickly shifting gears and innovating to her growth mindset and love of learning.
Customer Success Story:
I'm fortunate that one of my roles is publishing customer success stories and results. Interviewing customers and hearing about their growth, business wins, and positive experience with our support team solidifies that MPOWR is helping organizations move in the right direction.
Favorite MPOWR Envision Feature:
I love the Daily Digest. It allows me to stay up-to-date with happenings in all departments. Our team also shares timely data, meeting notes, and interesting articles, which provides further clarification and opportunities as to what future content and resources our customers need.