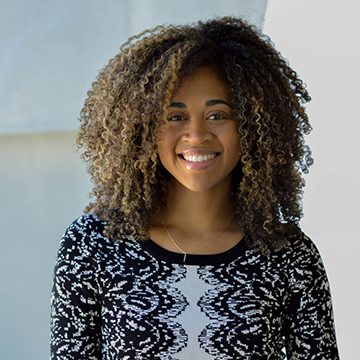 Kiara Manns
Copy & Content Writer
---
Kiara has several years of experience writing short and long form content for magazines and media companies. Based in Los Angeles, she graduated from UC Irvine and began her writing career as a freelance contributor and full-time staff writer. Kiara later made the switch to marketing to better suit her interests. As our copywriter, Kiara curates our blog content, manages social media posts, and ensures MPOWR's messaging remains consistent to our audience.
Kiara's  MPOWR superlative:
A lover of sunshine, Kiara is most likely to be found roller skating at the beach.