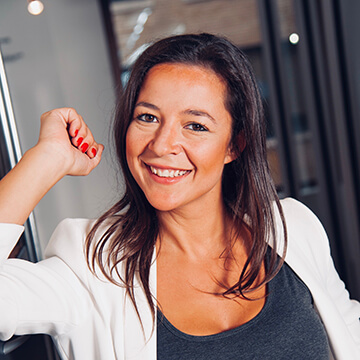 Merve Senturk
Software Sales Associate
---
Merve's focused, positive nature serves her extremely well when speaking with customers and prospects. Excited about our software and how it can solve execution challenges, Merve transmits her enthusiasm and passion for describing its benefits to her audiences every day. With a talent for organization and her awesome sense of team, we are always winning when she's around. Pursuing a degree in Business from Rock Valley College and with over a decade of experience serving customers, Merve is an important part of helping potential customers come on board and See it Happen℠.
Midwestern cred: With Turkish roots, Merve passed on the coasts to come directly to the heart of the Midwest when she first moved to the U.S.
Merve's MPOWR superlative:
Merve's event planning skills are second to none. Team events and get-togethers benefit when she's leading the charge.