Case Study
A City Reborn: How One Real Estate Company is Transforming Downtown Rockford into a Thriving, Family-Friendly Destination
Downtowns indicate and affect the overall health of a community: they are the key to future economic success and provide an element of cultural identity.
Unlike previous development efforts that focused on recruiting factories and offices to draw potential employees, the shifting economic model of the 21st century requires a focus on enhancing the quality of life and desirability to attract talent.
Joseph James Partners desires to preserve Rockford's rich history and reinvent its future through the redevelopment and repurposing of historic buildings. Joseph James Partners' strategy and collaboration will, in turn, create an inviting sense of place and community for residents and visitors alike.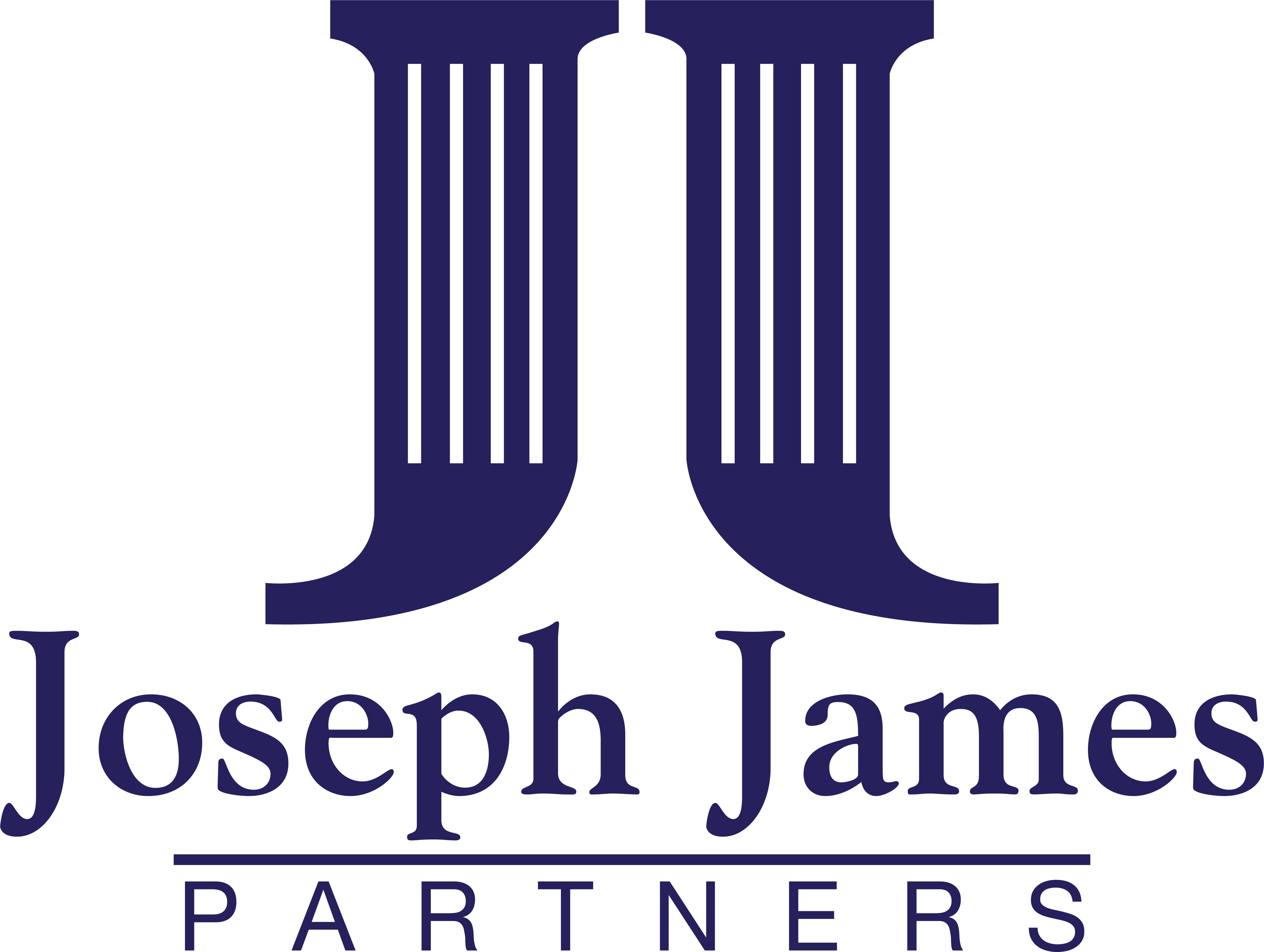 The Background: A Strategy Plan Saves a Struggling City
In the early 2000s, the citizens of Rockford, Illinois knew a change needed to happen. Once coined "The Screw Capital of the World," Rockford had witnessed a steady economic decline when local screw and fastener factories, heavily utilized from WWII to the Cold War, shifted to cheaper labor overseas. That, paired with a 25-year-old civic plan and business sprawl into the suburbs, resulted in this city 90 miles outside of Chicago struggling to survive.
In stepped Peter Provenzano, a man with a passion for urban renewal and pride for his hometown, and co-founded Joseph James Partners (JJP), a real estate company, in 2005. He grew up hearing stories of "Old Rockford" and the good old days, and knew that this diamond-in-the-rough city still had potential. From the riverfront to historic buildings to the growing arts program, Rockford was on the cusp of greatness.
JJP's goal was to optimize the city for the future, and that meant not only making investments and buying properties, but also helping change the perception of downtown from unsafe to family-friendly.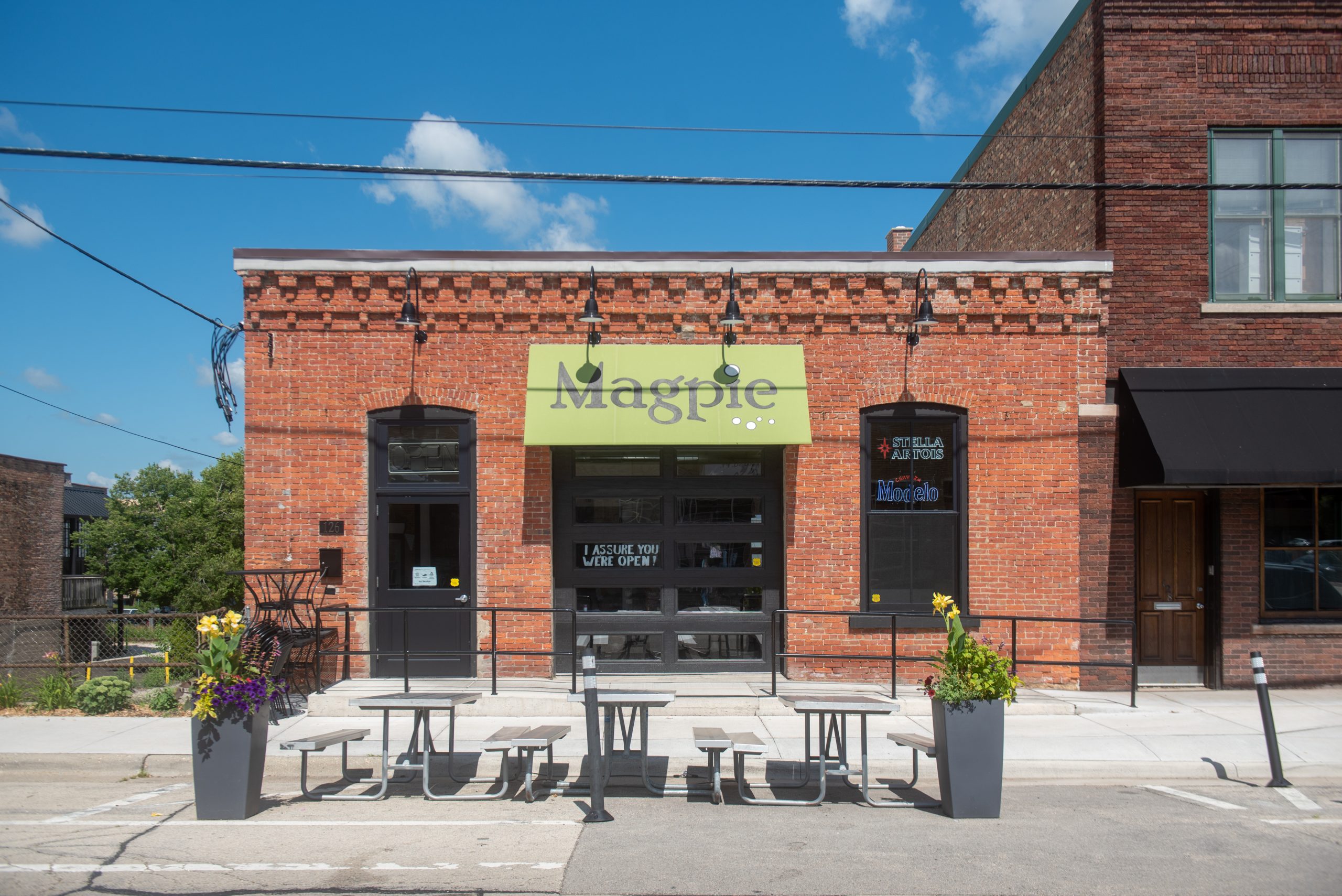 Today, Mark Stefanic, Director of Projects at JJP, believes the city and company are well on their way to recreating a thriving place to live. Its developments include a mix of residential and commercial properties serving a variety of local businesses in the retail, restaurant, and entertainment industries.
Stefanic explains:
"JJP's effort has been to activate our downtown, to prioritize and participate in the planning process of our community, and bring whatever we identify is lacking – higher education, ground-level retail, urban rituals."
Building a Strategy Plan That Allowed Extensive Collaboration
Provenzano believed that public and private partnerships would be the most strategic way to support local businesses and accelerate growth. As a result, in 2009 JJP partnered with Rock River Development Partnership (RRDP), the philanthropic sister organization to JJP, to create connections between local entrepreneurs and customers to drive economic development and activate placemaking in Rockford's urban core and historic commercial districts.
Needing a platform to build a strategy plan as well as house data and promote cross-collaboration, JJP and RRDP chose to use MPOWR Envision, a cloud-based strategy execution software. They valued the platform's ability to support the alignment of the team for engagement on an active, living plan, allowing users to receive updates in real time and focus on the current data to continue strategy implementation.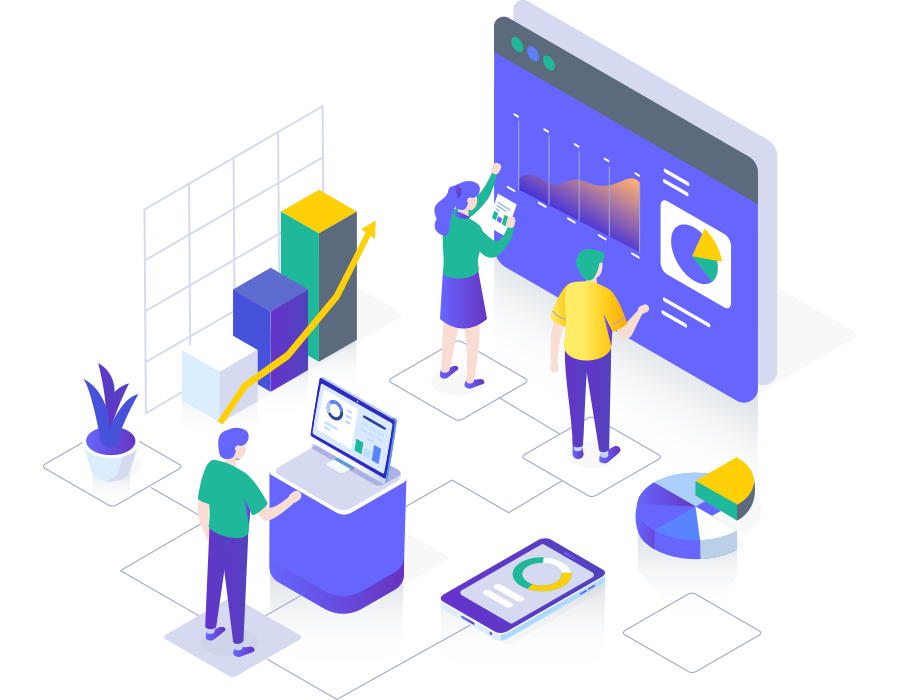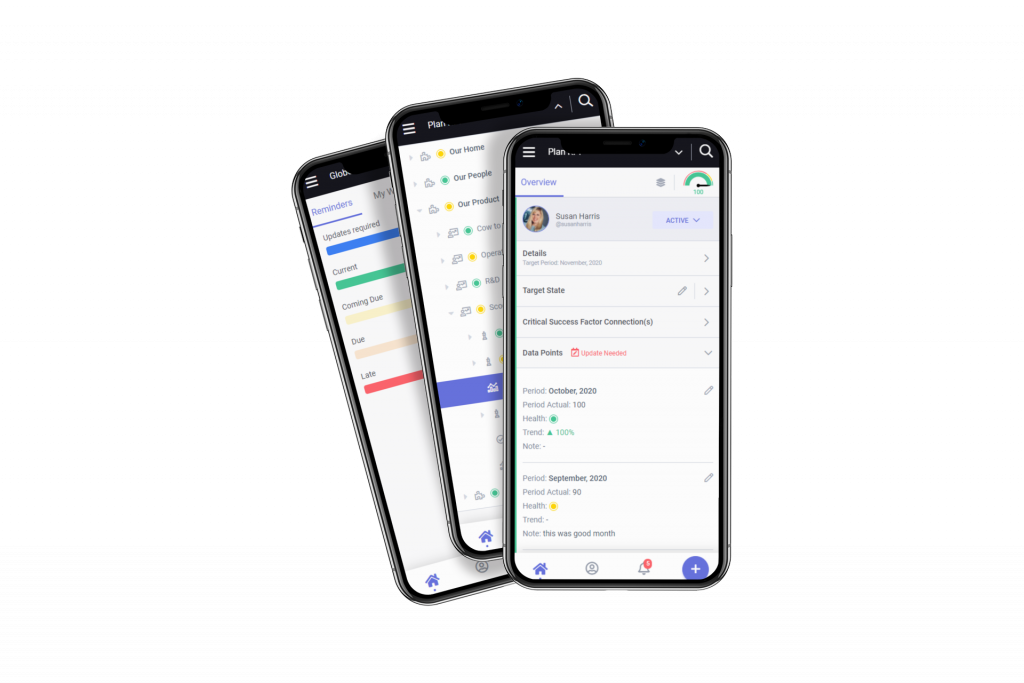 Most notably, JJP and RRDP divided Rockford into a set of districts and used the platform to prioritize action items by aligning focus areas to short-and-long-term strategies. With MPOWR Envision's KPI dashboard, the team was able to track both global and plan-level KPIs to determine the health of each strategy component.
Now that extensive plans were in place, JJP was ready to begin executing its strategy for Phase One of rehabilitating Rockford.
"MPOWR Envision not only helps us stay in touch with our goal but also our journey."
Pivoting From Strategy Planning to Strategy Execution with MPOWR Envision
Creating a strategy plan is one thing, but seeing it happen is a whole different story.
To ensure its strategy is implemented, communicated, and aligned, JJP credits MPOWR Envision.
JJP understands quality of life is what makes citizens stay and cities prosper, which is why they don't just look at their properties but also analyze the downtown as a whole.
Stefanic states:
"Both our for-profit and nonprofit work is about fostering people to move into vacant space – not just for ourselves, but for our city."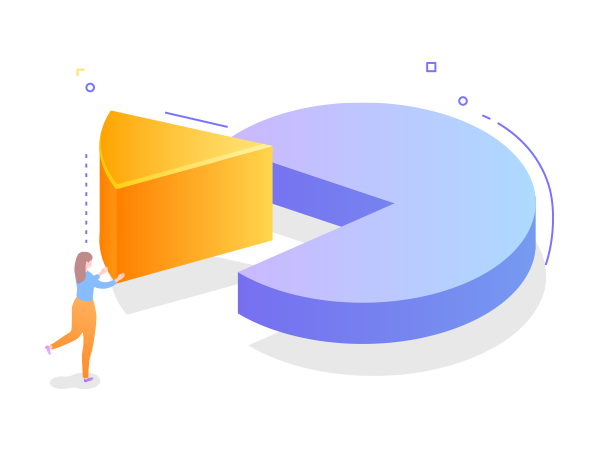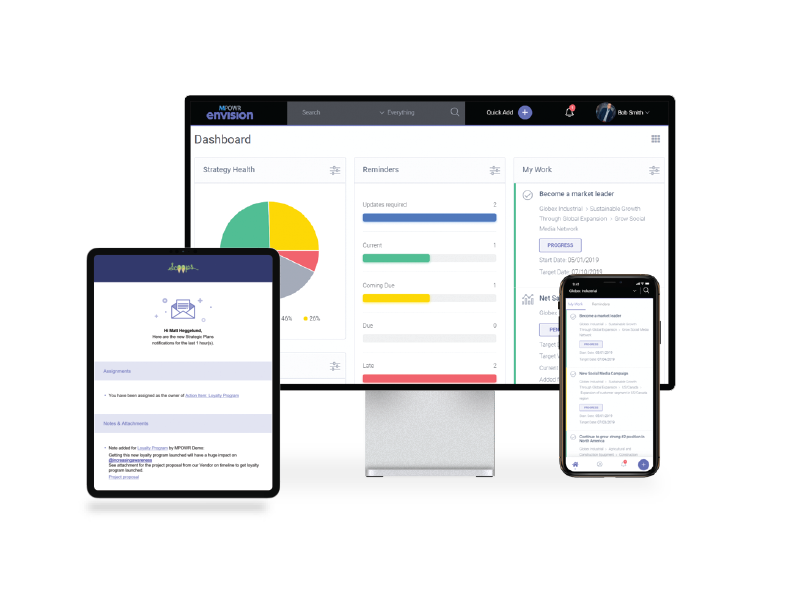 With this objective in mind, JJP has monitored the success of its goals within Envision. Supporting businesses of all sizes and acquiring new properties may seem overwhelming, but with strategy execution software, JJP's many plans all reside in one place and are easy to manage.
One Centralized Dashboard for a Universal, Real-Time View of Progress
Behind the scenes, the JJP team juggles many roles and functions: finance, legal, marketing, government relations, opportunity zones, and managing the construction workforce.
Because they oversee multiple projects simultaneously and need to meet both short- and long-term goals, they must be intentional about how to execute their strategy.
The management team does so by housing a large strategy plan for the whole company within the software, then creating smaller plans for individual property acquisitions.
Stefanic believes the ability to link and view these plans in one place is invaluable:
"MPOWR Envision helps us stay in touch and on top of all data points and project aspects. It helps us evaluate various potential project plans and properties because we're able to see all our strategic plans in one dashboard. We've personalized our dashboard to display acquisitions on the way, goals, and current items that are on track or delayed."
He further explains that MPOWR Envision acts as an accelerator by helping the team visualize and connect their efforts in ways static documents could not. Moreover, he applauds the software's intuitive design, even when overseeing multiple plans: "Envision is simple to use and doesn't require in-depth training. You can get up and running very quickly."
The ability to easily toggle between plans and quickly access information also helps JJP determine priorities moving forward. Because Envision houses JJP's mission, vision, and values, the team can confidently align each project and its purpose to the overarching strategy.
When information or timelines change, MPOWR Envision helps lead the evaluation process for the team.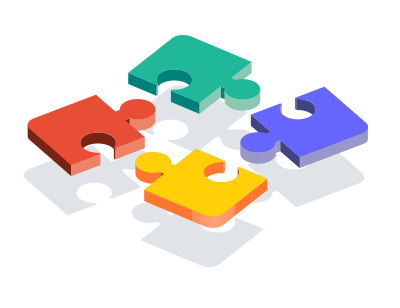 Stefanic reflects on one building acquisition from which they walked away: "Envision gave us the insights we needed for decision making. We started analyzing what we needed for the deal to be successful and started playing out different scenarios. We determined that sometimes success is measured not by what you do, but by what you don't do."
The Benefits of Communicating within MPOWR Envision
By using a company-wide tool instead of one that is department-specific, the JJP team can clearly communicate action items for goals and projects that are aligned with the company's greater mission.
"The strategy execution framework MPOWR Envision provides helps us organize our plan," Stefanic says.
He further explains the software framework's benefits: "One of the toughest parts of strategy execution is organizing such a complex organization. It's almost like a giant funnel. You pour a lot of ideas on top, and hopefully, the message comes out at the bottom in an articulate way. With Envision, everyone receives the same updates about projects so there is no 'hoping' or playing a 'game of telephone.' You know everyone is receiving the same messaging, updates, and data in real-time within the platform."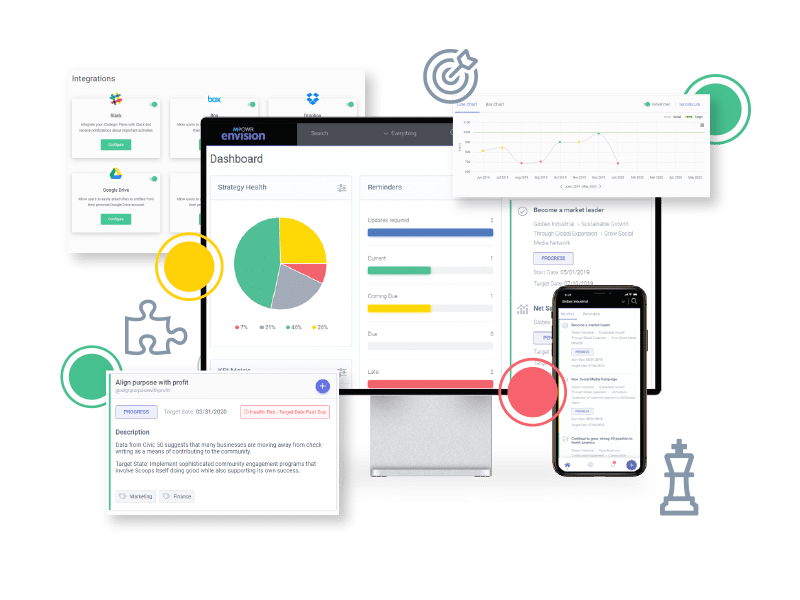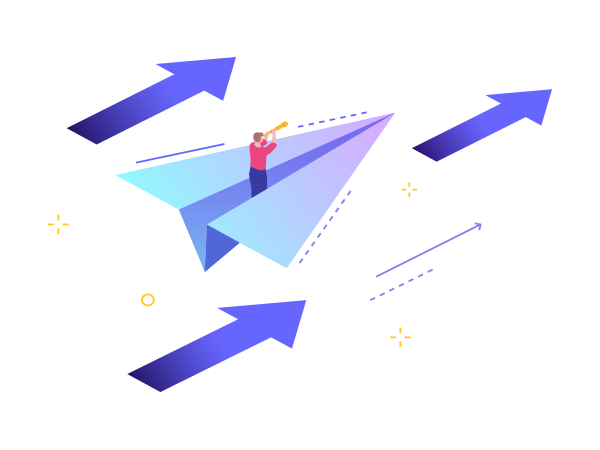 JJP has seen an improvement in his team's communication, since "everybody on the team can see files and progress notes associated with the strategy. It's more efficient than communicating through a messy discussion thread, and people are more prepared for meetings."
Not only are meetings used more efficiently, but "the information and updates in Envision are considered leading indicators instead of lagging ones," he explains.
"We talk about the future instead of the past."
An additional benefit of communicating within Envision is it is a hub for all key documents and metrics. This mitigates a huge communication barrier because "no one needs permission access or a coworker to send them the document; it's just available in MPOWR Envision." And since the cloud-based software is available on all individual devices, users can read at their own pace and on their own screens during meetings, reducing the need for large projection monitors or perfectly-positioned seats.
Lastly, connecting through Envision includes those working remotely in the conversation. "Communication is easier because we can view the information on any device we're using, whether it's a laptop, a desktop or mobile," Stefanic says. "Even if you're not at the office, you're still part of the plan."
Aligning Every Job, Project, and Goal to JJP's Overall Strategy
JJP has found that open and streamlined communication not only keeps projects in the context of the larger strategy but also gives every employee a sense of purpose. "And when people understand their purpose," Stefanic says, "it helps them do their jobs better and achieve their goals."
When every position and task is aligned with JJP's greater mission, the team finds it is easier to balance the company's short- and long-term goals: "You can see progress as it happens, and how individuals are contributing to the project. Envision also helps us look at our goals and helps us understand if we're on track or, if not, focus our efforts on the areas needing attention to reach our goals."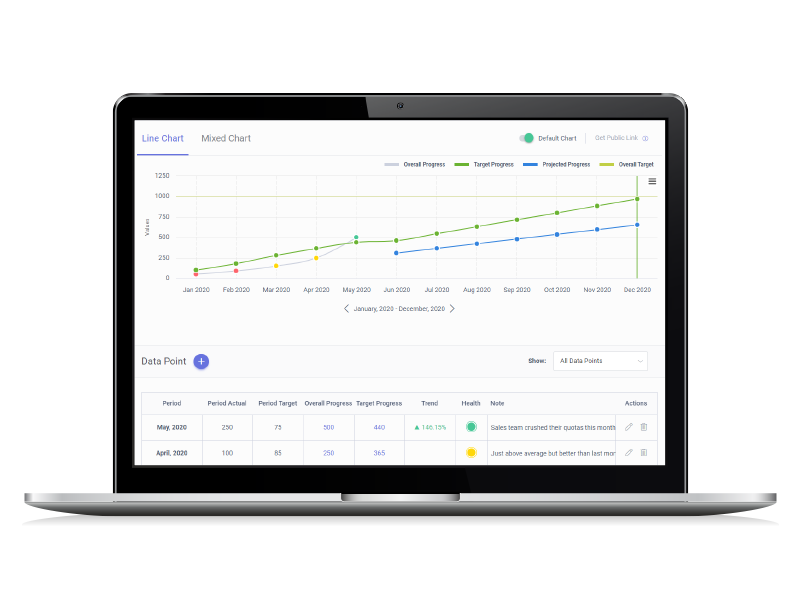 Adjusting Plans to Fit Strategy
As strategic thinkers, the JJP management team prefers to plan for potential roadblocks or shifted scenarios. They appreciate the usefulness of MPOWR Envision, as it allows them to store relevant details that are "important to JJP's mission, including external information or government information."
Little did they know creating this space within the software would help them navigate the global outbreak of COVID-19. Compiling announcements and government regulations became critical when evaluating their options moving forward.
"Because of our work within Envision," Stefanic explains, "we were able to keep each other updated without losing sight of everything else going on. We looked at how the hotel industry was reacting to the pandemic, investigated touchless temperature checks, and uploaded reports regarding heating ventilation air handling. We used MPOWR Envision to vet the options and consequences as a team."
The flexibility of the tool simplified their process, and since the strategy plan is a living, breathing document, the JJP team felt confident as they shifted their timelines for upcoming and current projects.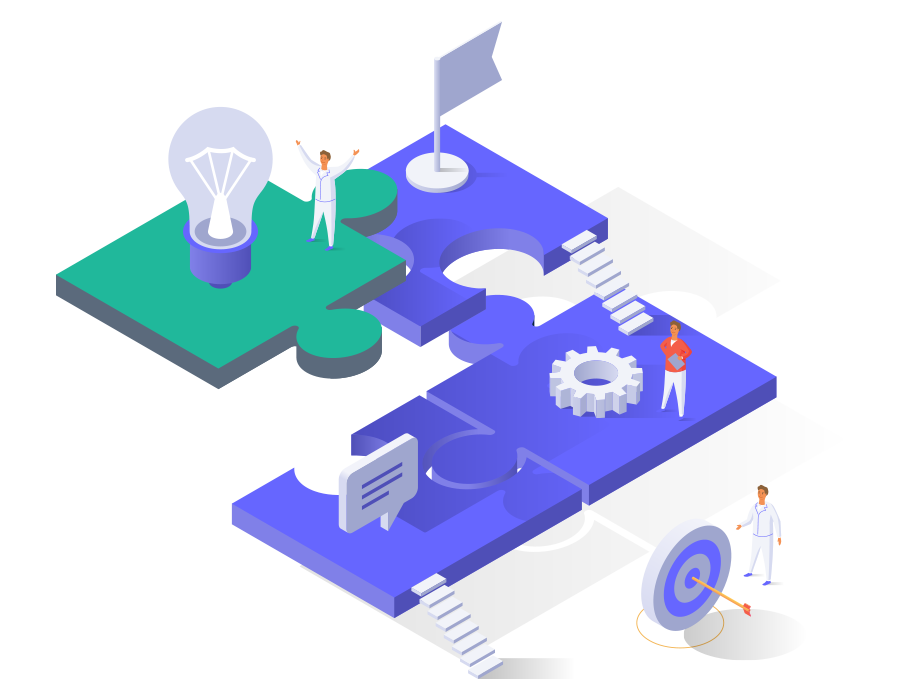 Securing a Successful Future for Rockford
Despite the recent pause on some projects, JJP has grown quickly over the past fifteen years. They credit their growth to involving all stakeholders in their strategy plan and ensuring continuous strategy execution by aligning their work.
Prior to the start of the pandemic, JJP had been working for about a year on a downtown hotel project. Although this project was put on pause in 2020, things are back on track, thanks to Envision. "We prioritized and categorized list items in the software early on," Stefanic says. "We assigned owners to action items and their due dates, and we added to it along the way."
"MPOWR Envision allows you to scale up the complexity of your plan as you go, and we did that as we progressed. It was critical and led to cost savings right at the beginning of the project."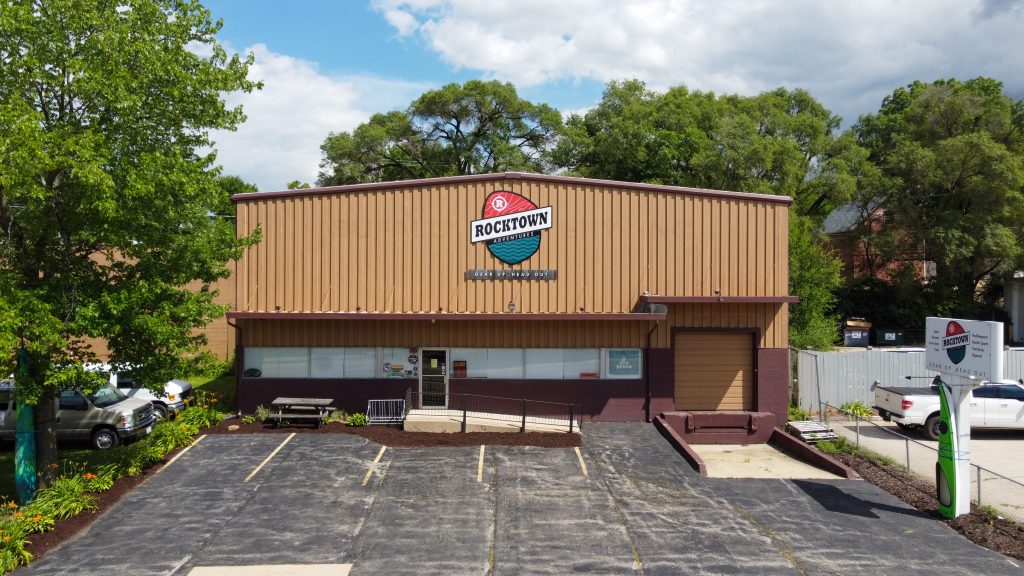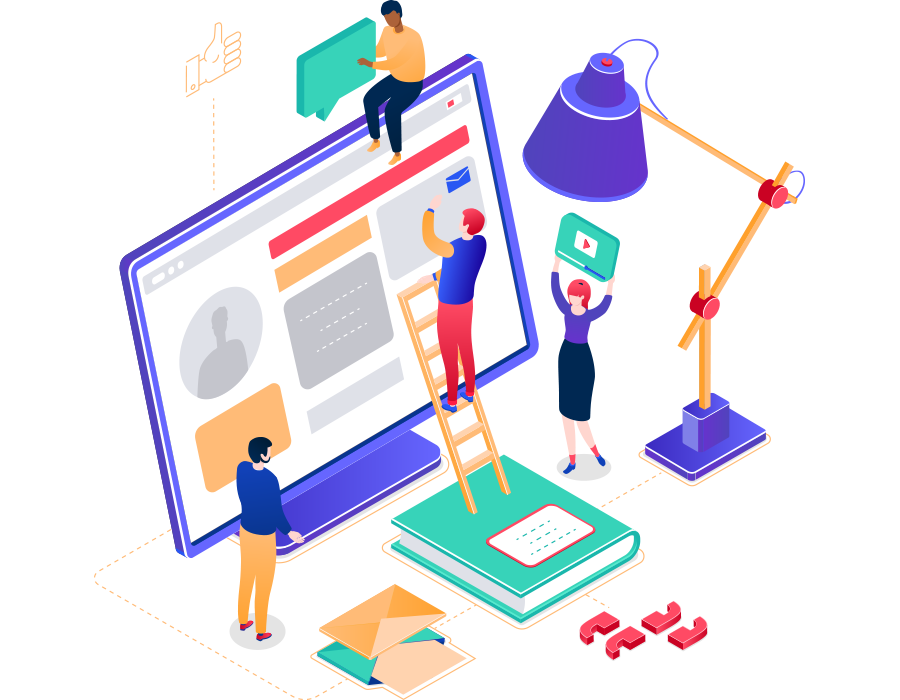 One project that continues to evolve is the Rockford City Market, founded in 2010. What started as a small way to elevate local business turned into a weekly city celebration; the market has grown to hold over 70 vendors, hosts local artists and musicians, and attracts 100,000 visitors per season. Additionally, the Market has grown to include an indoor space for year-round storefronts, events, and entertainment.
Due to the successes of the Rockford City Market, JJP has helped several of these small businesses open their own storefronts. Stefanic says these ventures helped achieve goals for all involved:
"These projects helped fill holes in the downtown and brought different parties together working to strengthen our urban core. We accomplished this work thanks to smaller projects we managed in MPOWR Envision."
JJP's Results Using MPOWR Envision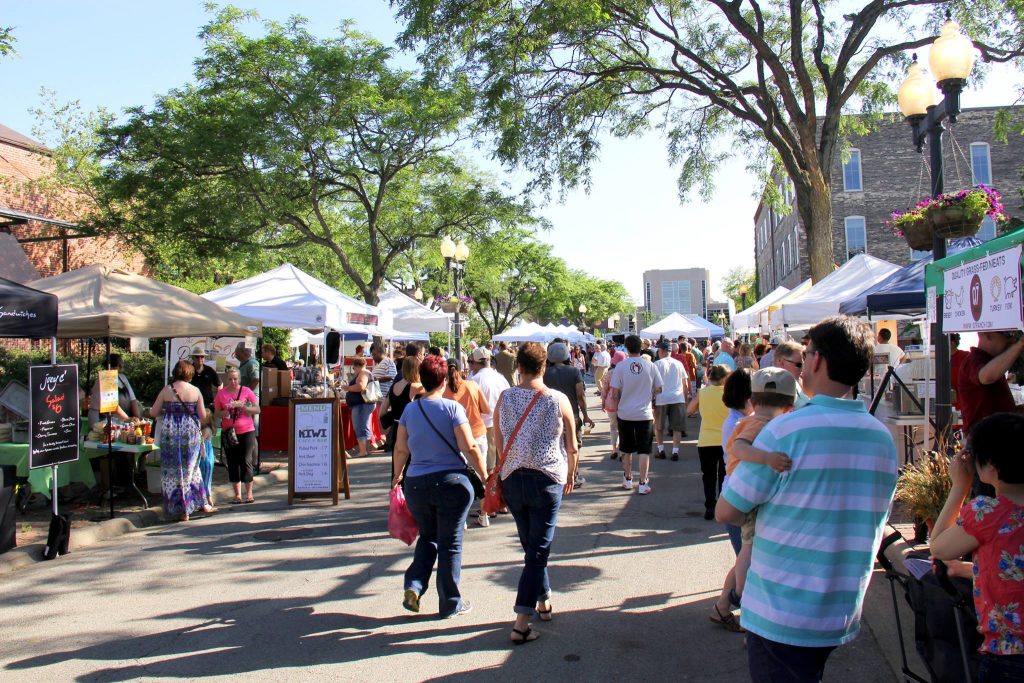 JJP's work with MPOWR Envision helped extend the real estate company's reach online and offline.
Since 2005, JJP has activated and preserved 5 acres in downtown Rockford, with a sixth acre in the pipeline for development.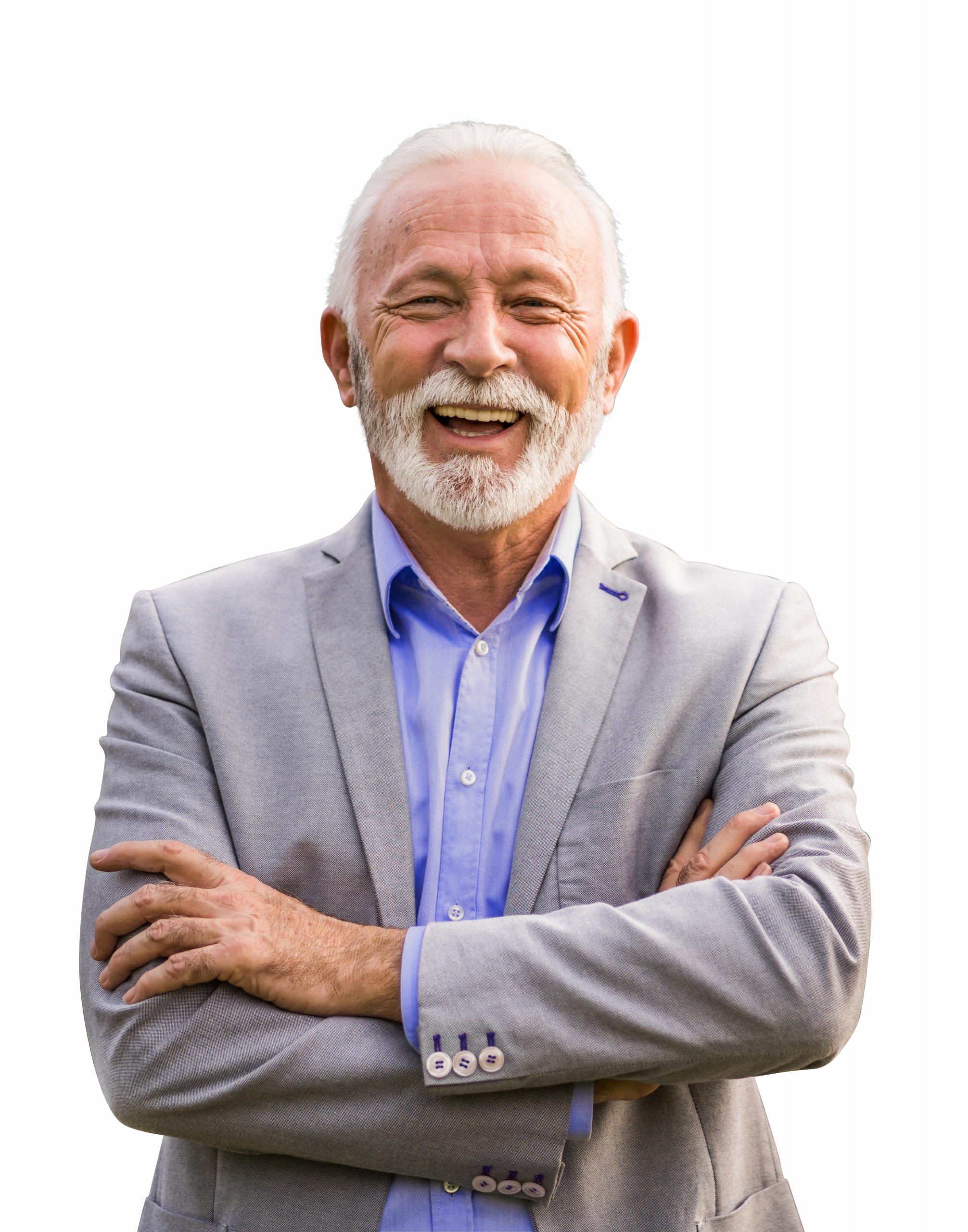 Find Out How MPOWR Envision Will Help You Execute Your Strategy and Conquer Your Goals.
See It Happen In Your Organization
See how MPOWR Envision can help you create a culture of execution that instills accountability, ownership, and decision-making.