Customer Success
Your Success Is Our Success
Your Customer Success Ambassador is in it for the long haul, whether they are meeting with you to determine the optimal configuration for your organization, providing guidance to accelerate adoption, or responding to your urgent support request. When questions or issues arise, you can count on your Customer Success Ambassador to take charge and resolve your concerns as quickly and effectively as possible.
Your Customer Success Ambassador will provide you with the tools you need to ensure adoption within your organization. With regular monthly updates to MPOWR Envision, your Customer Success Ambassador will make sure you are using the latest and greatest features the platform has to offer.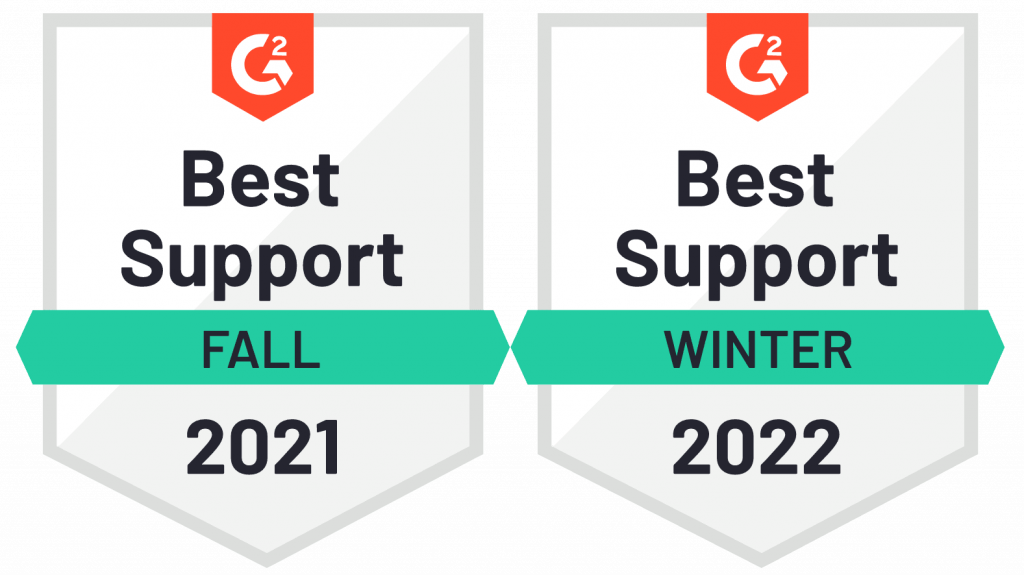 What Can You Expect with Customer Success?
Knowledgeable Ambassadors
We believe that our Customer Success Ambassadors should know the ins and outs of MPOWR Envision in order to provide the best service possible. That's why every Customer Success Ambassador is also a software specialist and understands how to use the platform to address specific pain points and execute strategy, no matter the plan. 
Award-Winning, Dedicated Support 
Your Customer Success Ambassador will understand your business and be your partner throughout your journey with MPOWR Envision. They will know your goals, provide personalized suggestions for using MPOWR Envision within your organization, and be your go-to resource for best practices as well as tips and tricks for strategy execution.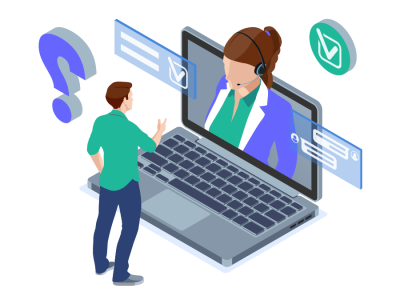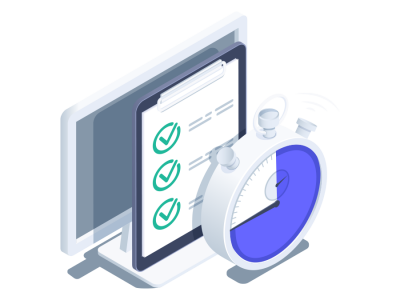 1-on-1 Sessions 
As a premier support customer, you will gain access to schedule an unlimited amount of 1-on-1 sessions. During these sessions, your Customer Success Ambasador will provide tailored recommendations and guidelines on how to leverage the features and functionality of MPOWR Envision. 
Quarterly Health Checks
Your Customer Success Ambassador will meet with you quarterly to review strengths and areas of growth within the platform. By analyzing your team's usage of MPOWR Envision, s/he will be able to discuss opportunities for improvement and the adoption of underutilized features to help your organization to continue to execute its strategy.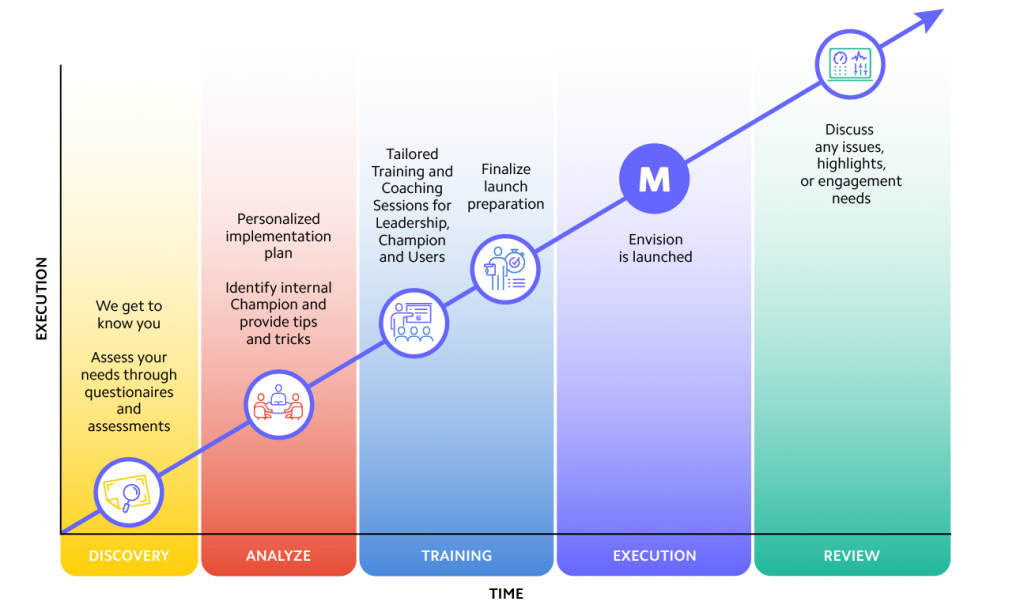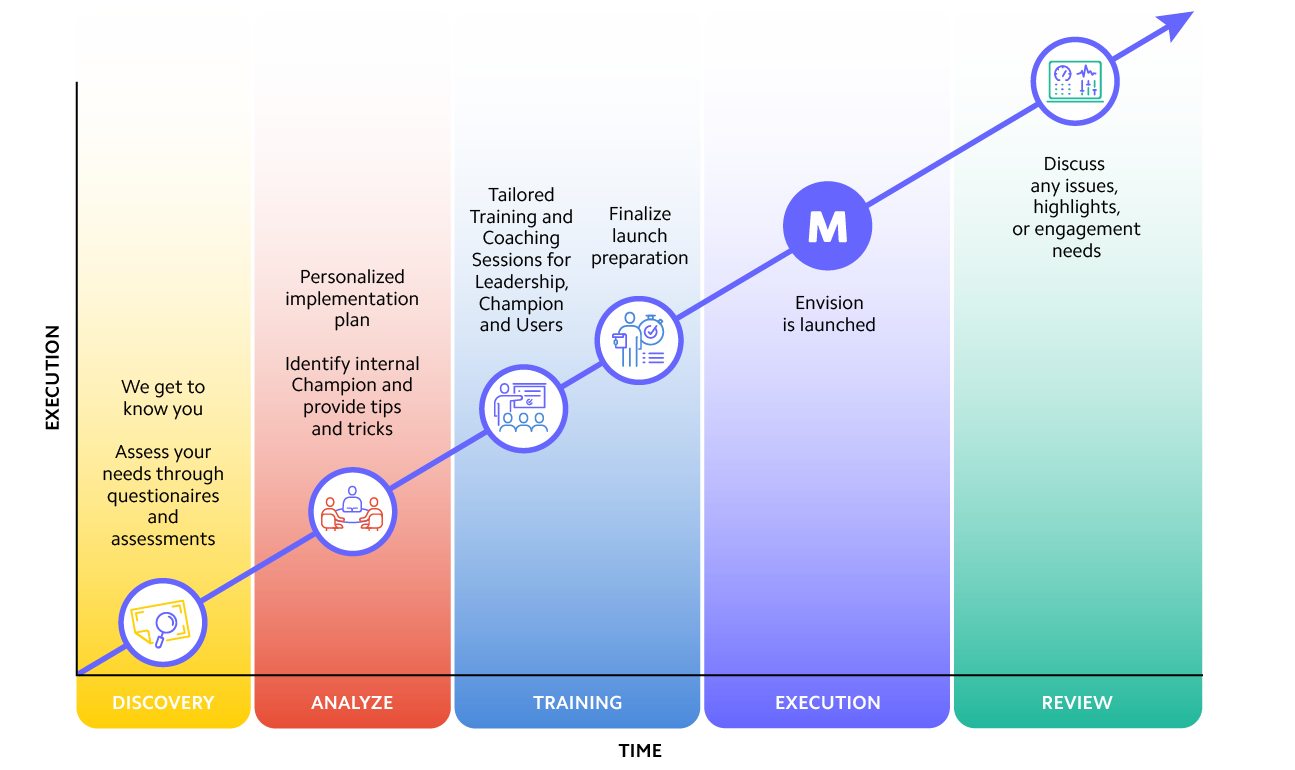 Customer Success FAQs
Does your service and support fit the needs and size of our company?
No matter the size of the business or engagement, all customers get the same level of high-quality onboarding services. As a consequence, we have won a number of service awards, including the distinction of being the only solution with a 100% customer rating for the quality of our strategy support.
Will customer success help foster software adoption?
We like to think of Customer Success as a partner in a strategy execution journey for those who have a software subscription. We not only work with our customers to demonstrate the functionality of the software (what features are where and why would you use them) but also how MPOWR Envision can be used to improve productivity (no static documents to manage like a spreadsheet or a document), increase awareness of what is falling behind and what is coming up to affect positive outcomes (using the Workcenter to manage teams) and communicate across departmental and team barriers (access to all to the real-time progress of strategic initiatives) to ensure the organization achieves strategic goals.
How long will we work with a customer success ambassador?
You always have a Customer Success Ambassador at your disposal as long as you are a customer. At MPOWR Envision, we believe that customer support is critical in ensuring success with our software.
Does onboarding take a lot of time?
We're able to implement your solution in as little as two weeks. We are equipped to work at the speed your organization would like.
Will customer success work with a global dispersed team?
Customer Success Ambassadors can work with any team no matter where they are located. Our team has experience working with different business segments, locations, and time zones.
In fact, our customers have found that using our software and services helps bring alignment to their globally dispersed teams.
We use a specific strategy model - will your success team guide us with implementing it into the software?
Our software is built on the idea that what you do on a tactical level and a daily level should influence and be a part of what you want to accomplish strategically. That's it! This means that as long as the programs you are working on and the initiatives you're on have strategic relevance, we can work with any model you have developed your strategy with to load it into our software.
We are looking for more than good customer service. How do you provide both technical and implementation support?
All MPOWR Envision features are put through a rigorous code testing and QA process prior to being deployed to customers. Meaning, that any technical help is rarely needed. In the event that it is, we make it easy to submit a service ticket through our online ticketing system right within the application. We also maintain 99.99% or greater service availability, which is guaranteed for Enterprise customers.
We publish comprehensive support documentation on our support portal, and you can always set up a quick working session with our Customer Success or Product Management Teams. Beyond our onboarding and implementation program detailed above, we can work with you in many different ways, from helping you discern your strategy to ensuring you have the right measurements and support in place. For more information, please click to learn more about our Strategy Workshops and Strategy Facilitation services.
Read More About the Importance of Superior Customer Support