Our Story
Engineering Excellent Software and Superior Customer Service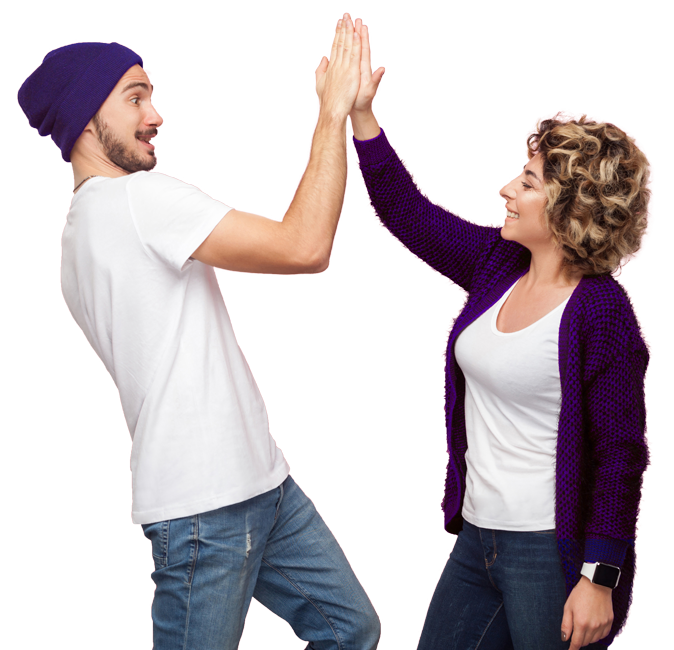 We Were Our First Customer.
Back in 2000, our founder and CEO, Peter Provenzano, knew there had to be a better way to manage strategy execution. SupplyCore Inc., his family's defense contracting small business, was experiencing high growth. So much so that during the same year, Inc. named SupplyCore one of America's fastest-growing companies at #137 on the Inc. 500 list.
After this exciting recognition, Inc. invited Peter to join its CEO Peer Group. It was through this experience, reporting to the group on a quarterly basis about SupplyCore's strategy, which led Peter to the realization that traditional methods of managing strategy execution through word processing templates and spreadsheets were not providing the visibility, transparency, and alignment he and his leadership team needed around SupplyCore's execution of its strategic plan.
"Why is strategy and its execution treated like an afterthought, something we take out and put away only periodically throughout the year?" questioned Peter. "We need a new way to manage strategy execution – a way to balance looking through the windshield at what's on the hood with what's down the road."
Therefore, in true Midwestern-get-it-done style, Peter worked closely with members of SupplyCore's IT Team to develop the first generation of a powerful strategy execution software. Known as Goal Maps, this software transformed the way in which the company approached and managed strategy execution. However the software did something else; it helped transform SupplyCore's environment into a culture of execution.
Fast forward to today, our team has enhanced our software, now known as MPOWR Envision®, and its capabilities throughout the last three decades, so it can help other organizations—large and small, non-profit and for-profit—execute their strategies while creating a culture of execution. In addition, MPOWR Group LLC is now a sister company to SupplyCore.
And what about SupplyCore? Thanks to our strategy execution software, the company continued to grow, making the Inc. 500 four more times (ranking as high as #17), joining the Inc. 500 Hall of Fame, and ranking on the Inc. 5000 for four consecutive years.
Our Mission
We develop technology to MPOWR® individuals, organizations, networks and communities to improve outcomes and achieve systems change.
Our Vision
At MPOWR®, we aspire to redefine how people develop and execute plans to realize greater efficiency and prosperity. We accomplish this by producing market-leading systems that facilitate strategy execution and goal achievement.
Our Values
MPOWR Envision's guiding values dictate how we work, make decisions, interact, and grow. We believe values should be factual, not aspirational, which is why superior customer service, innovation, and trustworthiness aren't ambitions; they're the principles we live by.
WE ARE CUSTOMER OBSESSED
Our customers come first. Period. We provide our customers with the tools they need to be successful, whether that's through our comprehensive onboarding program, strategy templates, workshops, or check-ins from our Customer Success team. We understand that every customer is on a different strategic journey; we'll help you implement your strategy in this phase or launch it into the next one. Our team is always ready to meet you where you are.
WE ARE LISTENERS AND INNOVATORS
We value honest, straightforward communication and open feedback. We encourage and listen to new ideas, whether they come from the MPOWR Envision team or directly from customers themselves. The result is year-round updates and new MPOWR Envision features, voted upon by you and rolled out with step-by-step instructions. We not only design what you want; we design what your company needs.
WE ARE PRACTITIONERS AND LIFE-LONG LEARNERS
Our team is comprised of hand-picked experts that are leaders in their fields. We come from a variety of industries, and champion our experiences and lessons learned for our clients because we believe the world would be a better place if all organizations could execute their strategies. But just like we want our customers to grow within their strategy journey, we desire to do the same. That's why we routinely engage in conferences, attend webinars, and immerse ourselves in other professional development opportunities. We believe in proactive and flexible thinking, and continue our own improvement by being in the know about the most up-to-date strategy practices, leadership techniques, and work culture standards.
WE ARE COMMITTED TO SECURITY
Our customers trust us to be caretakers of their most sensitive information. We know that security, confidentiality, and integrity are critical components to keeping company data private. MPOWR Envision is SOC 2 Type II certified and our team is extensively trained to keep your information safe. It's our honor to make your privacy our priority.
MPOWR Envision's Years in the Making…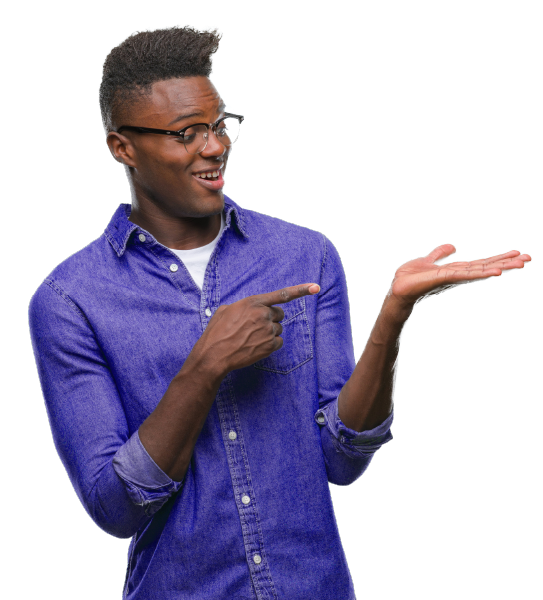 See It Happen
Request a Demo to see your plan in action
See how MPOWR Envision can help you create a culture of execution that instills accountability, ownership, and decision-making.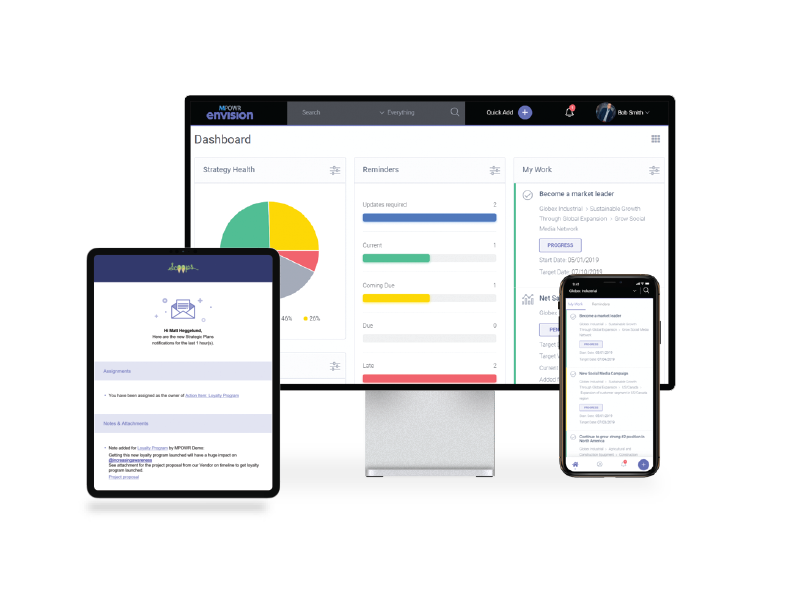 See It Happen
Request a Demo to see your plan in action
See how MPOWR Envision can help you create a culture of execution that instills accountability, ownership, and decision-making.