Case Study
FROM CHAOS AND STRESS TO SUCCESSFUL STRATEGY EXECUTION THAT EXCEEDS SALES GOALS
Sheketta Mister loves a good process.
"Coming from a heavy project management background, there's a process to everything I do in my life," Mister shares. It's helped her move up the ladder and mobilize teams across a range of complex industries, including life sciences, technology and finance.
As the founder of Mister Analytics, Mister provides product development and project management consulting services to companies in these industries. She's a visionary who makes sense of the chaos companies so often experience. Many times, she does that by helping her clients design systemic structures around their vision, and executing strategies.
"You need a strategy and a science to everything you do," she says, emphasizing how critical it is to follow through on a strategy. "Rinse, repeat and tweak. If you don't do this, you won't grow. You're on the bridge to nowhere."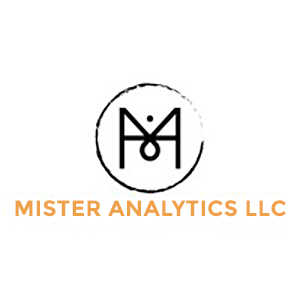 "There were six to eight lanes running at a time. I advised them to, 'Stop moving all the cars at the same time. Move one car at a time,'" Mister says.
A Toolbox that Grows with Your Strategy
Once Mister outlines her initial strategy and starts implementing it, she makes "it more complex every time I tweak it, in order to grow and build levels 1, 2, 3, 4," she says.
Her execution-oriented thinking has helped her drive innovation in clients' companies. That has led to successful, profitable products that resonate with customers time and again.
But her digital toolbox didn't support her process well. "It's chaotic having everything on Google Drive – folder after folder, no structure, no system, no strategy. It was all in my head, and it was driving me crazy. I needed to get it out of my head and create a system," she says.
That became especially important when she started working with a client who didn't share her passion for strategy execution.
Life in a Company that Doesn't Strategize
The client, a financial education company, was making a very positive impact on people's lives. Yet behind the scenes, there was chaos, and the team was running a rat race under pressure.
Instead of Mister's "rinse, repeat and tweak" strategy, management was constantly creating things over and over. Every time, it looked for a short-term game plan, and for someone to take ownership of certain parts of the work. "It was a lot of parts moving one at a time. It was always rush, rush, rush," Mister says.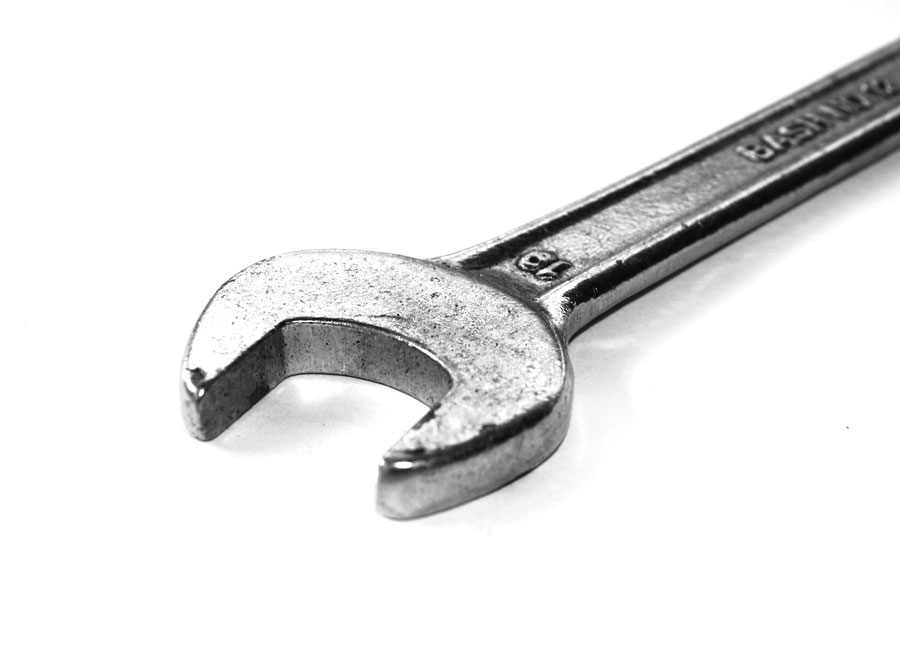 On top of that, there was no accountability for getting work done on time. "There was hesitancy in setting deadlines because they were always missed. Emails would be sent asking the team to do things, and people said they'd get it done, while I was like, 'Really?'" she says.
As Mister expected, the team members that stepped up did miss the deadline, and the business owner was very upset. But Mister understood why that happened, and that was the first step.
In a conversation with her client's management, she said, "you set them up to fail. They need 90 days to do what you're asking. You've got to stop thinking ad hoc. You've got to plan. It's going to save a lot of stress."
Specifically, Mister recommended that the team connects everyday activities to the company's big picture, so that the plan will actually turn into reality – into business results. "We need to have a detail-oriented map, but also a 100,000 foot view of where we're going, so everybody's stress levels can go down. So it's not rush, rush, rush," she says.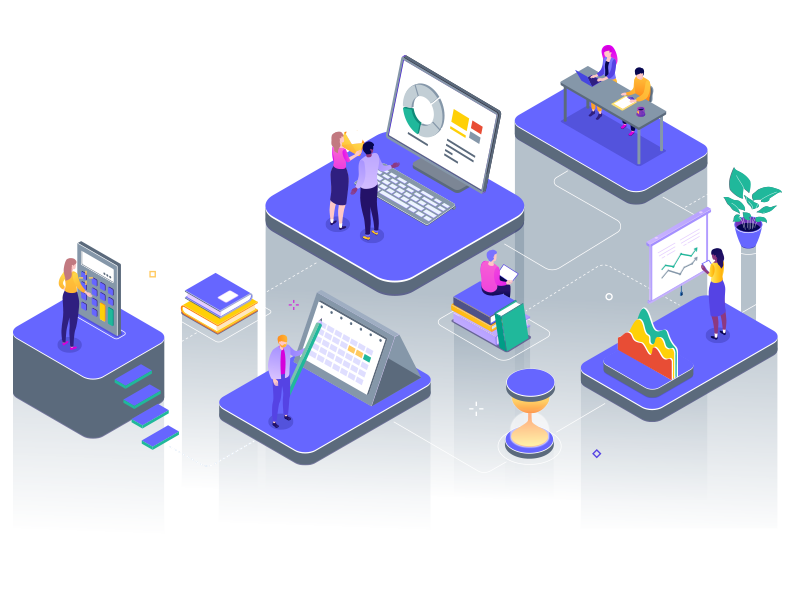 Initially, the business leaders found it challenging to change the work processes. Knowing change isn't always easy, Mister was there to keep them accountable. She explained to them that if the team keeps working the way they've been, "you're going to burn them into the ground. You've got to stop," she advised.
To support them, she gave the assignment to list down every idea and every goal they've ever had before she moved forward. The next step was to document and structure every action team members would take and every outcome they desired to experience, "for the sake of process and procedure, and to be able to measure KPIs," she explains.
Therefore, it was time to fi nd the system that would set both Mister and her client company to succeed.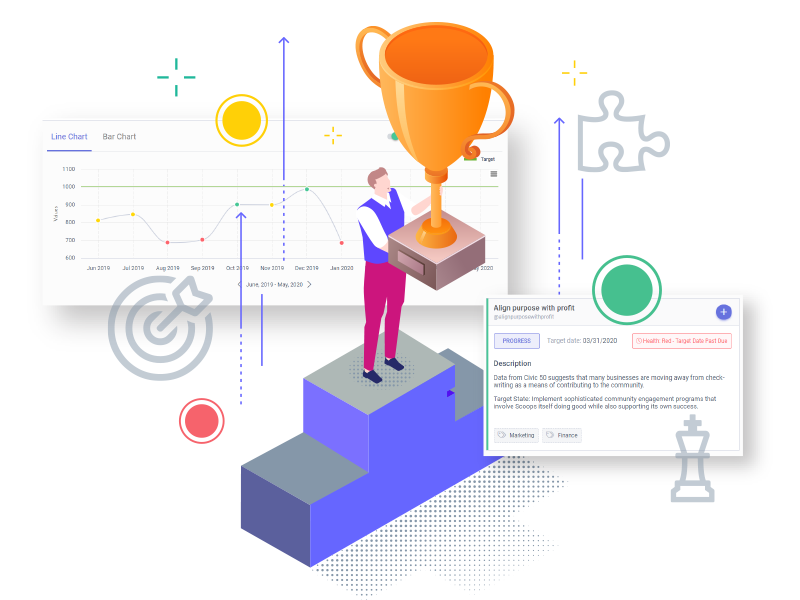 "I love it. I love it. It's intuitive and it's made for us."
Client of Mister Analytics about MPOWR Envision
Setting the Team Up for Success
Over the years, Mister herself had tried many solutions to support an efficient process of strategy execution. "One of my other clients used a project management platform. I had some experience with other tools. I loved the different functions of a resource scheduler, but this client's team members did not adopt these systems, and they were getting overwhelmed," she says.
So Mister continued her search, until she stumbled upon MPOWR Envision on Software Advice. She knew almost immediately that "MPOWR Envision fi t perfectly to what this client needed."

She talked to MPOWR Envision's team, participated in the company's virtual coffee chats, and decided to connect MPOWR Envision's team with her client's team, so they could see a demo. Very quickly, "they were texting me, 'I love it. I love it. It's intuitive and it's made for us. Let's do it!'" she says.
"That mattered a lot," Mister adds. It empowered her position as a consultant, while setting her client's team for success. It's much easier to take action when you feel a tool is made for you.
And while shifting to a culture of strategy execution hasn't been a completely smooth ride, it has made all the difference.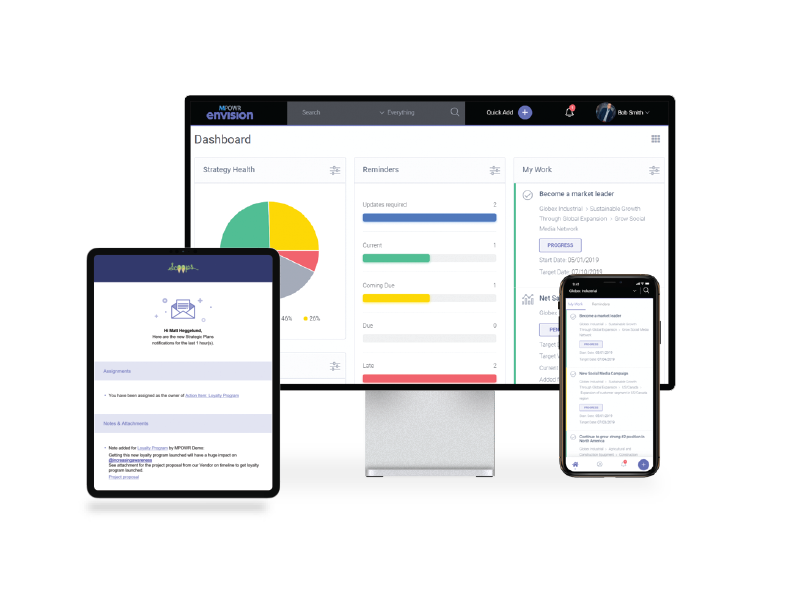 Mister's client is not alone. Nine out of ten companies "fail to execute their strategies successfully," reported INC, if they have a strategy at all.
Changing the Game with Strategy Execution
Mister has seen it firsthand, working with senior leaders who are experts in their fields, yet are not as familiar with business processes, strategy execution and the technology that supports turning an idea into actionable steps and bottom line results.
For Mister's client, finding the right tool was just what management needed. While the business leaders weren't used to creating and executing strategies, they're visual learners, so MPOWR Envision, with its emphasis on data visualization, has helped a lot. Among others, the data in MPOWR Envision is color coded, so it's very easy to see what's going well (because it's in green), what might need your attention soon (yellow) and what you urgently need to take action on (red).
"They love it. Being able to not only build a strategy, manage projects and operations, but also set and access KPIs, measurements and reports, and see whether this process is working on qualitative and quantitative metrics helps everything. The visual analytics and metrics – wow, I love it," Mister says.
Plus, "having it all in one place is a game changer – instead of integrating multiple systems. Although MPOWR Envision also has integrations, in case we need them," she adds.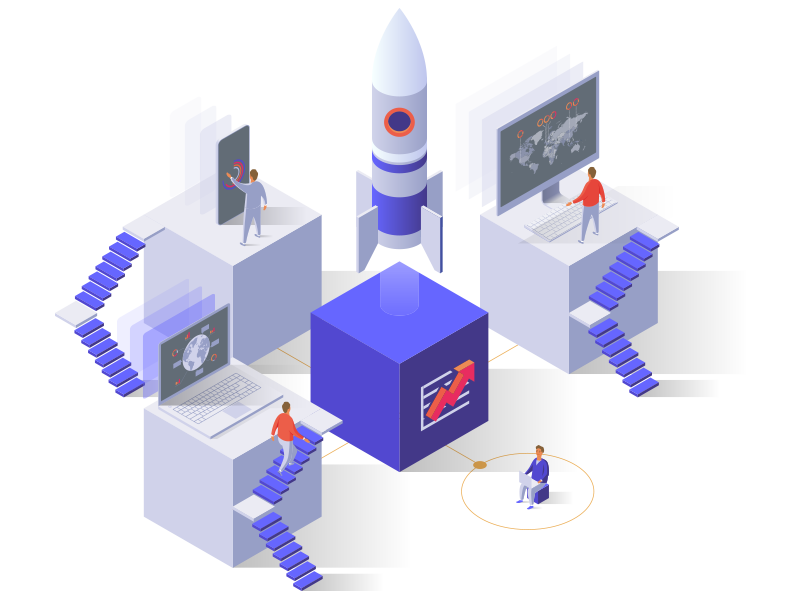 Do More in One Platform
It helped the business leaders stop moving from one software to another, because they can finally do so much in one platform.
"It was a big relief. It helps to keep up with documents associated with a task," while simultaneously "seeing everything from an executive point of view, including who does what," Mister says, comparing it to a basketball game:
"The strategic map helps the business leaders see their basketball game, how we're moving and what we're going to do next. They can see who owns the ball at the time, and what needs to be done, so the focus is on that one thing, instead of on everything. Focus, instead of constantly asking, 'What do I need to do, what do I need to do?'"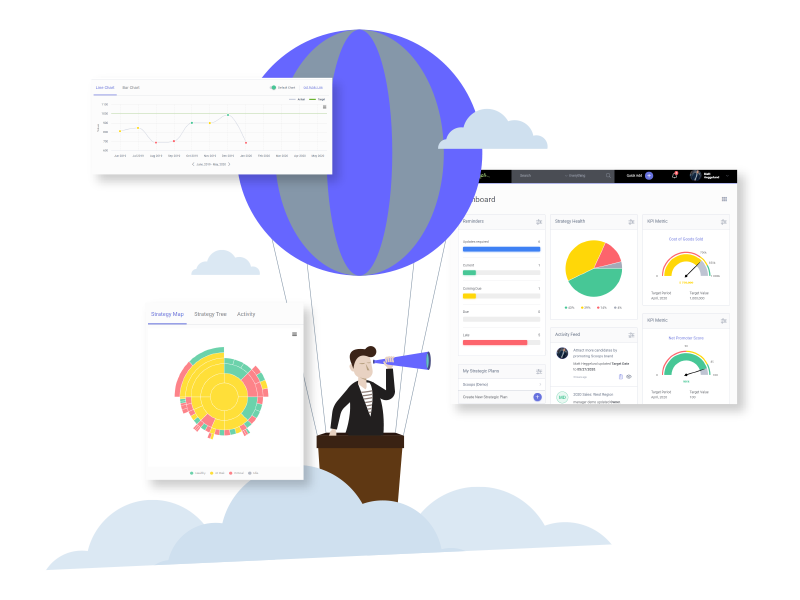 Commitment to Mutual Growth
A significant credit for the client's success in executing a strategy goes, of course, to her consultant. Mister's leadership, professional expertise and creativity have helped CEOs and senior stakeholders engineer the unexpected, and scale their product portfolios.
This client's team, like those who preceded it, has been willing to try new ways of doing business, because of the trust Mister established through unwavering focus on both customer needs and company outcomes.
As a consultant, it's important to Mister that any partner she brings into this kind of relationship will be committed to both her success and the success of her clients.
"I love working with MPOWR Envision's team. Every time I hit a wall, I reach out to Lindsey [Green, MPOWR Envision's customer success manager], and she connects me with Matt [Heggelund, MPOWR Envision's product manager] when necessary, and it has been beautiful ever since," Mister says. The team has helped with everything from client training to new feature development.
One key aspect for Mister has been her partners' openness to feedback, so they can grow together. "I look at multiple systems for my clients, and I'm able to give MPOWR Envision feedback based on all of that, and they're always open to that," she says.
"I love working with them. If you're looking for a company that will partner with you and not just sell you their product, this is where you need to be. They're willing to partner with you, capture the customer voice and get customer insight, so the product is improved each time they do a release. If their product is better, so is your business. MPOWR Envision makes sure their product is 200% beneficial to your company's growth," she says.
Because executing the strategy worked.
Exceeding Her Sales Goal in Month #1
Mister's experience over the years, and everything she has studied, helped her know how to encourage her client's team to trust her enough to get out of that comfort zone, and keep practicing the work that felt uncomfortable and challenging to apply.
At the same time, Mister knows that, at a certain point, the business leaders have to be willing to make the change. "I'm the consultant and it's their company. They can decide, 'I won't do it like that,'" she says. So sometimes, Mister takes a step back instead of "pushing. [After some resistance from the business leaders], I've been letting them see for themselves how things turn out," she says.
At first, the client's team members didn't capture their activities in the software. Again, changing habits takes time. But Lindsey from MPOWR Envision had their back. After Lindsey helped update the plan and the steps the team had taken in the platform, the business leaders told Mister, "'this captures the entire process, and this is something we can duplicate.' They were able to see what they did months ago in the system, and were reminded of how it worked," Mister says.
And good thing they did. Compared to the past, when the business leaders consistently looked for someone new to take ownership of the next step and figure it out, now they have a strategy they can – and want to – duplicate.
"When we first started, they had a goal to launch their platform to the rest of the world. They asked, 'How can we make this amount of money per month?' That was their baseline goal," Mister says.
After using MPOWR Envision and practicing strategy execution, the baseline goal was achieved in the first month of the launch.
Moreover, "in the first month, the sales goal was exceeded by $20,000," Mister says.
Mister herself has loved the experience, and is already spreading the word. "I'm working on getting MPOWR Envision's name out there, and encouraging my other clients to give it a shot," she says.
"Being able to work with a company who is willing to listen and work with what we need, being able to help develop MPOWR Envision's vision alongside ours – has meant everything," she says.
How to Start Creating a Culture of Execution
Your organizational culture is a critical part of successful strategy execution. Without the right environment, your strategy will remain simply ideas in a spreadsheet or
dusty binder.
A culture of execution takes commitment from the top. If leaders do not make the plan a priority, their teams won't either. Leadership has to be a strong advocate for focusing on the plan goals.
Before you can begin to realize strategy execution, assess your current culture. Where are you on your strategic journey?
Take our Strategy Readiness Assessment to find out.
Strategy execution takes work. Cultural shifts do not happen overnight, but if leadership commits to dedicating time and resources to the governance of your strategy and its execution, you will see results happen.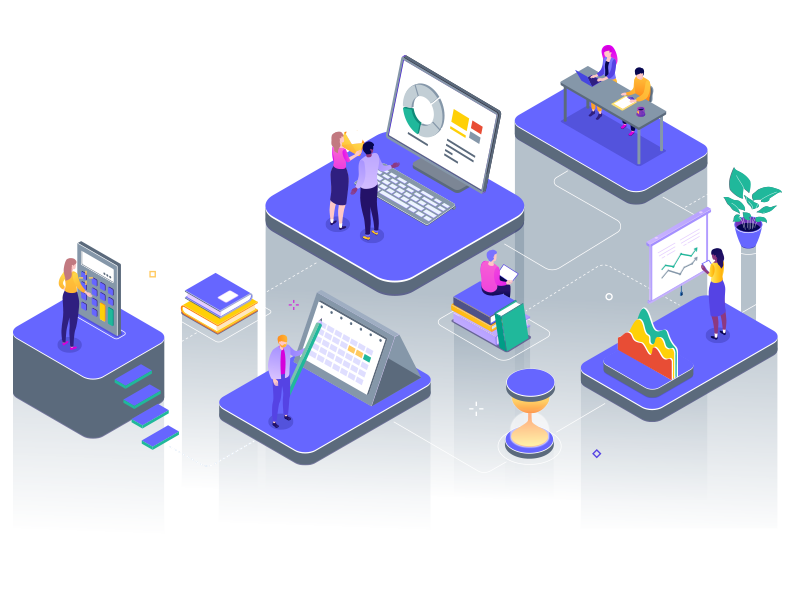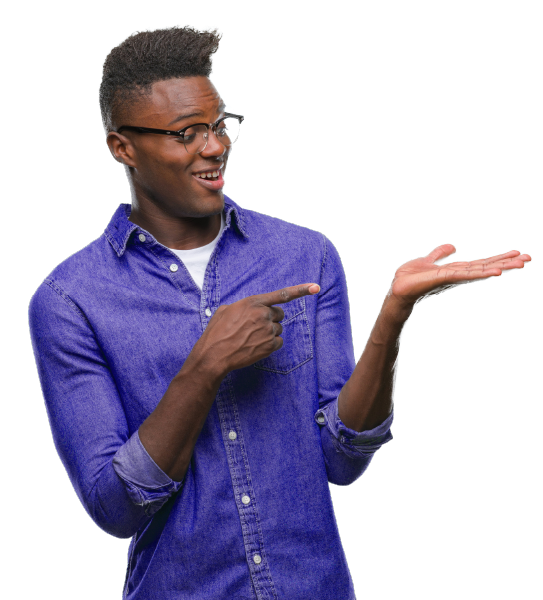 See It Happen
Request a Demo to see your plan in action
See how MPOWR Envision can help you create a culture of execution that instills accountability, ownership, and decision-making.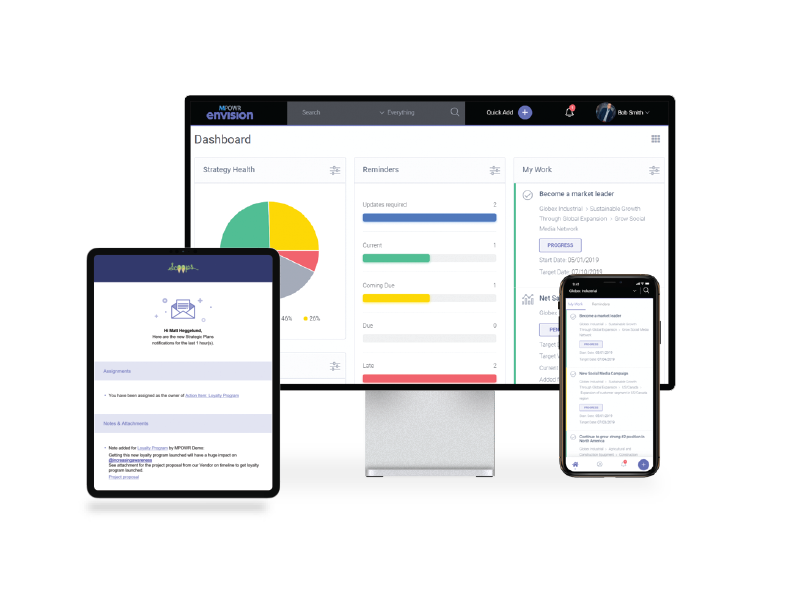 See It Happen
Request a Demo to see your plan in action
See how MPOWR Envision can help you create a culture of execution that instills accountability, ownership, and decision-making.