Define Segments Template
How to Define Your Segments
Segments are the ways in which you find it easiest to look at your organization to understand whether or not it is carrying out its mission, vision, and values. Learn How to Define Segments with the template below!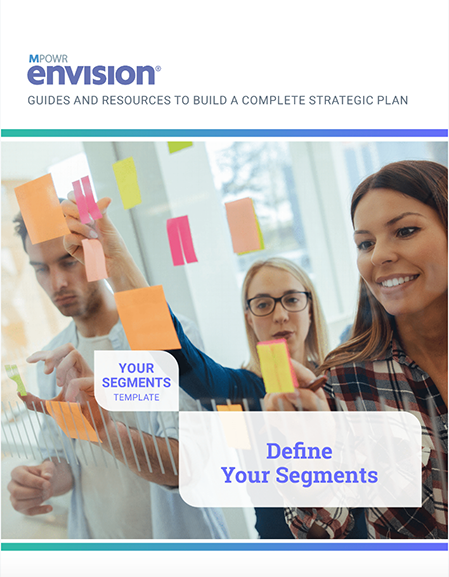 Divide and Conquer
There are a variety of ways to view your organization so before choosing your segments, it's important to consider what it is you want to accomplish. Our downloadable guide will help you consider several segmentation strategies and help you choose the functions that will best activate your team.
Up next: Write Business Planning Strategies
What role do segments serve?
Learn how your organizational segments help monitor and compartmentalize strategic plans.
Writing Tips
When crafting your segments, choose groupings that occur naturally within your organization. Our guide will help identify your best bets for defined segments.
Additional Resources
Examples of clearly defined segments to help inspire your planning and development.