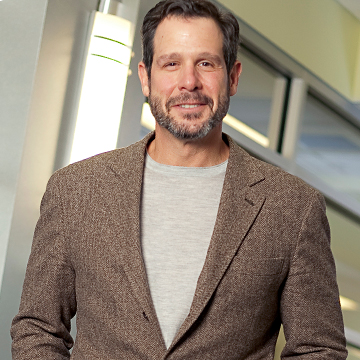 Peter Provenzano
Founder, President & CEO
---
An entrepreneur, philanthropist, and visionary, Peter is the Founder & CEO of MPOWR and the President & CEO of SupplyCore Inc., which includes SupplyCore, a small business federal defense contractor, and a real estate division named Joseph James Partners. MPOWR helps communities, businesses, and organizations come together, achieve outcomes and systems change, and collaborate more effectively. With MPOWR Envision, MPOWR's strategy execution software, Peter believes strongly that the key to long-term organizational success starts with improving an organization's strategy execution.
Under Peter's leadership, SupplyCore has won numerous local and national awards for its business performance and culture. Inc. has recognized SupplyCore has one of the fastest-growing companies in America for a total of nine times, including induction into the Inc. 500 Hall of Fame – an honor that is given to organizations that make the Inc. 500 list at least five times. Peter is Past Chairman of the Small Business Advisory Committee for the General Services Administration (GSA) and founded the Great Lakes Chapter of the National Defense Industrial Association (NDIA).
Peter's vision of creating positive social change is one of the driving forces behind MPOWR's technology solutions, and Peter applies that same passion and determination to improve and revitalize the urban center of Rockford, IL, his hometown. He is Chairman of the Rock River Development Partnership, a non-profit organization he co-founded in 2009 in order to bring businesses and people together to create places like the Rockford City Market, North End Market, and the Rockford City Indoor Market. Through Joseph James Partners, he is committed to creating an inviting sense of place and community in Rockford's urban center.
In 2012, Peter received the NDIA Kathleen P. Sridhar Small Business Executive of the Year Award for his leadership and strategic impact in the Defense industry. Several organizations have recognized Peter for his service and contributions to Northern Illinois, including the Rockford Register Star (Excalibur Award in 2017) and Crusader Community Health (Spirit of Caring Award in 2018). In 2019, Ernst & Young named Peter a finalist for the Entrepreneur of the Year Award in the Midwest.
Midwestern cred: After pursuing his bachelor's degree at the University of Arizona, he returned to his hometown of Rockford, Illinois, to lead SupplyCore, his family business.
Peter's MPOWR superlative:
Most likely to find him mountain biking, playing hockey, or cross-country skiing (just ask him about the Birkie Tour).