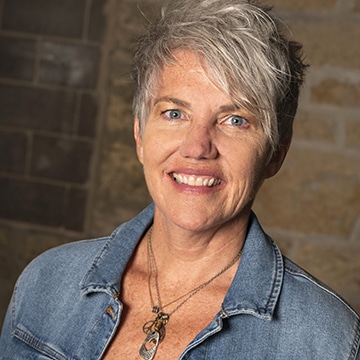 Val Sharp
Human Resource Generalist
---
Val is our Human Resources Generalist with over 10 years of experience in a variety of HR functional areas. She wears many hats in the HR world, including onboarding and training associates, developing job descriptions, and being the go-to for employee retirement and benefits. Val is a true advocate for self-care and community-building and puts that passion to use by leading MPOWR's Activities, Recognition, and Wellness Committees. She practices what she preaches and loves doing anything outdoors—as long as it's warm!
Midwestern cred: A college basketball star, Val got to coach and play with the G.O.A.T.: Michael Jordan.

Val's MPOWR superlative:
Most likely to turn a flea market find into a fabulous treasure.