Values Statement Template
Crafting Your Values Statement
Values are the guiding principles of an organization as well as individual team members. Download the below Values Statement Template to get started.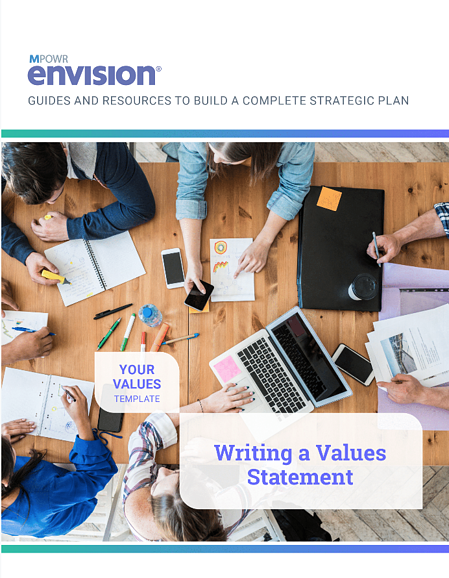 Values: When Actions Speak Louder
Values are important to strategic planning because they inform what the plan stands to accomplish. Since values reflect who you are, they affect what you do and how you do it, which comes to define your organizational culture.
Up next: Define Your Segments
What role do values serve?
Learn how your organizational values help guide organizational trajectory.
Writing Tips
When crafting your values, pick ideas that are distinct. Learn how to choose values that promote a transparent culture and achieve results.
Additional Resources
Examples of holistic value statements to help inspire your planning and development.