Strategic Plan Template
How to Write a Strategic Plan
Planning business objectives helps you step back and examine where your company is, where you want to go and how you're going to get there. Get started on your strategic plan by downloading our strategic plan template below!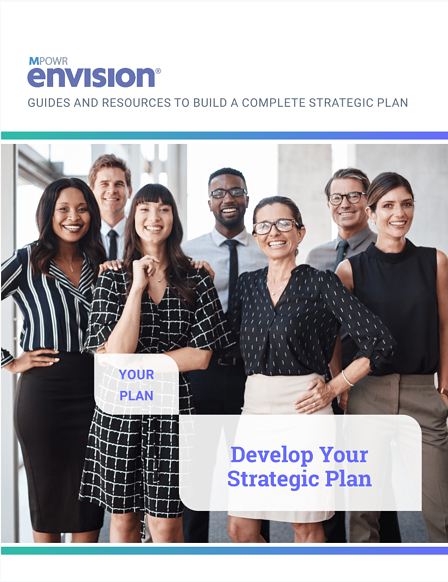 Key Elements of a Strategic Plan
Your strategic plan is the mutually agreed upon roadmap to accomplish your organizational vision. To create a successful plan, you need to adhere to a common set of values bound within a collective purpose.
In order to establish strategic goals, your plan needs to have clear, measurable objectives to establish buy-in from the majority of people working to achieve them.
There are seven basic elements of a strategic plan. While there can be much more included in the plan, these seven elements will help you get started.
Next up: Writing a Mission Statement
Elements of a Strategic Plan
Learn how to create a holistic plan that can inspire lasting change.
Structure Guide
Each element of a strategic plan works in tandem with the tactics and visions that drive it. Learn how each step of your plan balances one another.
Additional Resources
Examples of completed strategic plans to help inspire your planning and development.