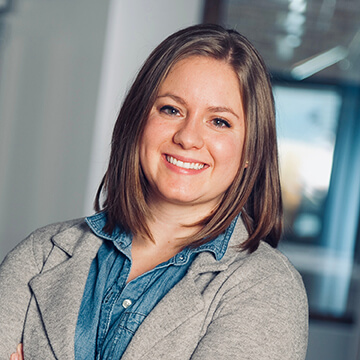 Lauren Zerey
Manager of Strategic Support
---
Lauren Zerey, MBA is SupplyCore's Manager of Strategic Support. She holds both an undergraduate and MBA from Rockford University and is a certified auditor for QS quality rating. In her critical role she coordinates communication between our systems, ideas, and strategies to the actual work being done on a daily basis by our associates. This experience connects her to almost every aspect of MPOWR Envision and gives her a broad perspective that provides exceptional strategic overview to our plans and priorities. Lauren is also the Chair of the Strategic Support Team Engagement Committee for several of our MPOWR clients. She is responsible for leading the steering committee focused on recruiting and interacting with many of our clients and their ability to execute their plans. Lauren has worked for years with Envision and is the best at assisting customers who want to leverage all of the power of Envision software to ensure plan execution.
Midwestern cred: Raised in Roselle, Illinois, for much of her childhood, she's making sure her Brazilian-born husband falls in love with our Midwestern traditions.
Lauren's MPOWR superlative:
Most likely to rescue a dog in need of a loving home.