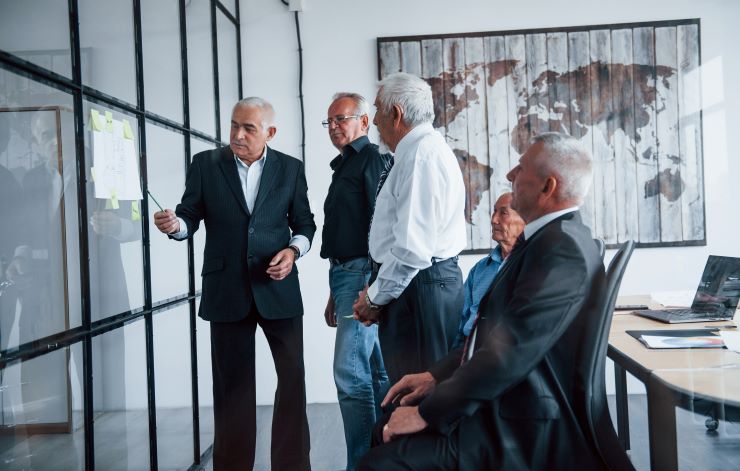 Visioning: The Art of Creating a Solid Vision Statement
November 28, 2021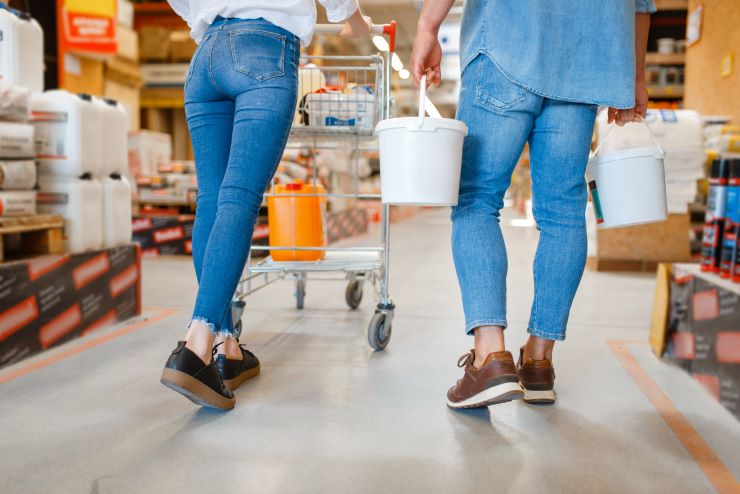 The Mission Statement: A Straight-Up Reminder of Your Customer
December 14, 2021
What is an OKR and Why Are They Important?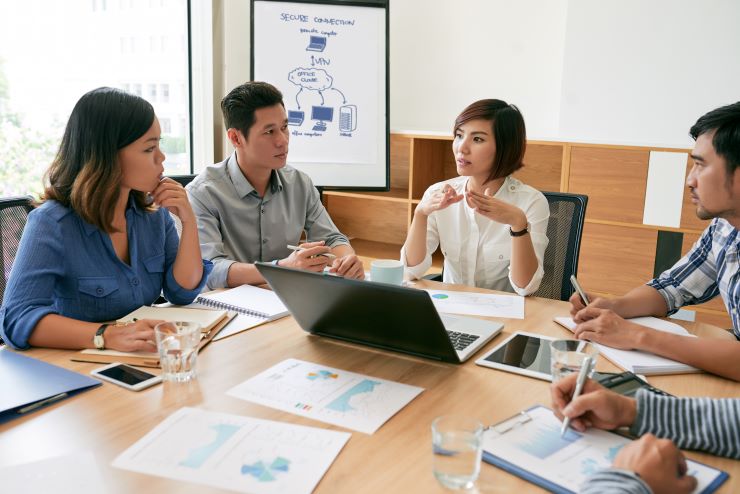 If you've researched "team goal setting", you've likely run in to OKRs. SMART Goals may have also returned in your search results. So, what are OKRs and why is there buzz around them?  Read on to find out how setting OKRs can help align your organization to your mission and set measurements that tell you how successful your organization is in achieving that mission.
What are OKRs and Why are They Important?
OKR stands for Objectives and Key Results. It is a popular goal setting framework for teams or organizations to define measurable goals and track the progress and success of the work towards achieving those goals.
OKRs are broken down into a formula: We will _____ (Objective; what is to be achieved) as measured by ____ (Key Result; benchmark and monitor how we achieve the Objective).
Objectives should be written clearly, be action-oriented, and inspirational. They can be organization-wide or team-wide. Key Results are specific, time-bound and measurable.
Translation: There shouldn't be any question if you met your Key Results, it should be simply achieved or not.
Key Results are most commonly set on a quarterly basis. As a rule of thumb, you typically write three Key Results for each Objective, with a maximum of five.
So why are OKRs important? OKRs often times provide much needed clarity and focus, outlining a set of priorities with clear goals to achieve those priorities that are connected to your organization's high-level strategy.
Because OKRs align a team or organization around priorities or goals, they inherently gain commitment from the individuals tied to the priorities. They provide accountability from a team or organization because one can clearly see if the goals and objectives are on target and also help identify if a change of course is needed. OKRs create transparency into how a team or organization is performing based on the objectives set forth. At an individual associate level, OKR's can help define what the company's priorities are and show a path to how their role fits into those priorities.
What's the Difference Between an OKR and a SMART Goal?
SMART goals is another type of goal setting framework. SMART stands for Specific, Measurable, Achievable, Relevant and Time-bound. Each element of the SMART acronym outlines a carefully planned, clear and trackable objective.
Both OKR's and SMART goals are goal-setting frameworks that provide a 'management by objective' lens. Both have a formula to follow and both CAN align organization and team goals.
Although the two frameworks are similar, there are a few key differences. While SMART goals provide a step to ask how one would measure their SMART goal, the OKR's sole focus is the strategic measurement through connecting Key Results to the Objectives. SMART goals focus more on the objective creation. OKRs tend to be more aspirational than SMART goals. OKRs can also have a cascading OKR structure that brings organizational context, whereas SMART goals typically are made in isolation.
What do Built Out OKRs Look Like?
Below are a few examples of OKRs for different departments and a company-wide example. These are using the formula from above that you can adapt into your own company objectives using your own company lingo.
Human Resources OKR Example:
Objective: Improve Employee Retention

Key Result 1: Improve employee engagement score and employee satisfaction to 80% or above.
KR2: Survey employees 2x a year on how they would make the company a better place to work.
KR3: All managers conduct one on ones at least monthly.
Customer Service OKR Example:
Objective: Obtain highest customer satisfaction in our industry

Key Result 1: Achieve a Net Promotor Score of 8 or above.
KR 2: Increase the number of positive reviews on platforms like G2 and Capterra from 50 to 75 reviews.
KR 3: Decrease the response time to customer support tickets from 24 hours to 12 hours.
Information Technology (Security) OKR Example:
Objective: Reduce our company's cybersecurity risk

Key Result 1: Increase the amount of cybersecurity trainings from one to two per quarter.
KR 2: Decrease the amount of opened phishing emails from 10% to 5%
KR 3: Speak on cybersecurity at a minimum of one company wide meeting per quarter.
Company-wide OKR Example:
Objective: Increase our revenue by 25%

Key Result 1: Acquire 30 new customers.
KR 2: Grow current customer revenue by 10%.
KR3: Deliver, through marketing efforts new leads with $10M in pipeline value this quarter.
Executing your OKRs
Now that we've discussed OKRs, why they're important, and looked at a few examples, you may be asking yourself "I've set up these Objectives and Key Results, now what?"
Let's talk execution. It's not enough to set OKR's and forget them. They must be woven into the fabric of your regular communication. You should incorporate a review of your OKRs in your weekly and monthly meetings, taking a pulse on where you are at in respect to your Key Results to see if your plans and actions need to be adjusted.
If you want to accelerate your execution, it would be wise to use a software to help manage and align your OKRs. MPOWR Envision is a flexible tool that can do just that.
Dive Deeper in to OKRs with Measure What Matters
If this has piqued your interest and you want to know more, I recommend reading the book Measure What Matters by John Doerr. The book is chock full of examples of companies that have adopted OKRs and have had great success.
It walks through four superpowers of OKRs: Focus and Commit to Priorities, Align and Connect for Teamwork, Track for Accountability, and Stretch for Amazing.
Measure What Matters ties it all up by discussing how you can weave OKRs into your culture. I highly recommend picking this up.