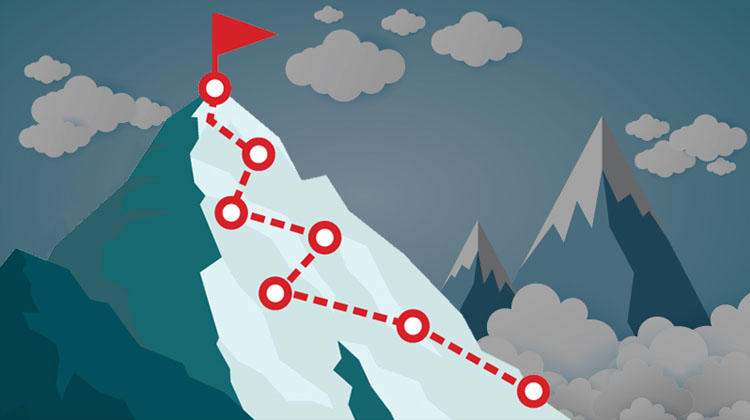 The Seven C's of Strategic Improvisation℠
October 20, 2020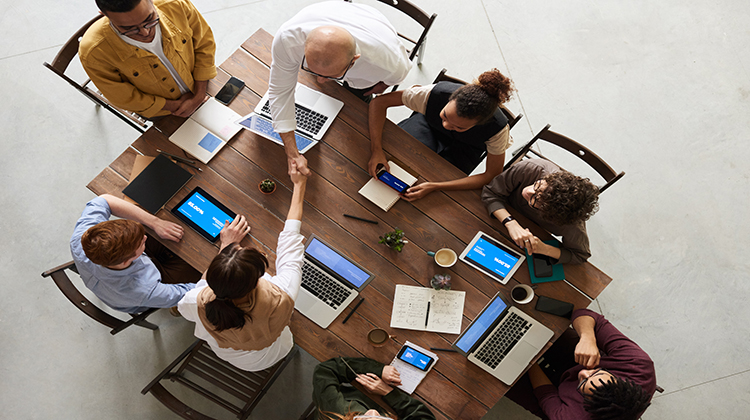 Goodbye Business Plan. Hello Strategy Map! [with Strategy Map Examples]
October 20, 2020
7 Qualities of an Effective Nonprofit Executive Director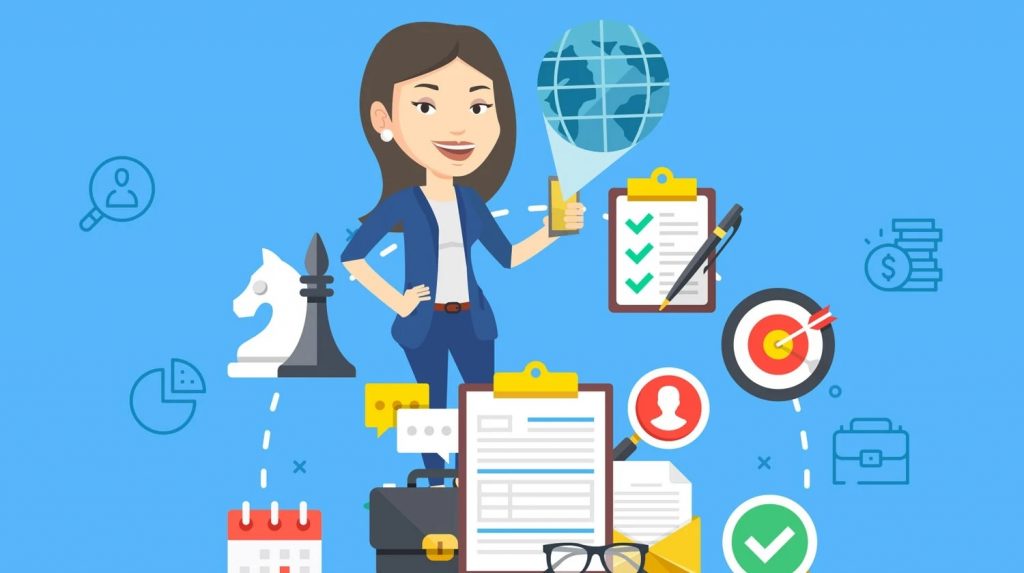 Executive directors are the keystone for the current and lasting success of any non-profit organization. The board expects them to be practical and competent. The staff requires an influential leader, coach, and competent business manager. The community needs these leaders to have a compelling and active presence. An executive director must be—in a word—effective.
Here are seven significant traits, critical to the success of an executive director. Their importance comes regardless of whether they have been in their position many years or if it is their first day on the job. Both hard skills and soft skills are required of a well-rounded executive director. The below director skills are often found in any nonprofit director job description. To be effective in this leadership role, they will need proficiency in these seven key areas.
1 Being an excellent communicator
Above all else, executive directors are communicators. They promote the organization at events, help create marketing materials, and in many cases are the face of the organization. Often they must speak on behalf of the organization across all media outlets and frequently communicate to their board. Whether they are featured on a newscast or writing a grant, they must be clear, concise, and on message. A few qualities of a good communicator will include:
Tailor messages based on the audience and/or the platform
Actively listen, have deliberate conversations, and not just speak at others
Keep themselves armed and ready with facts
Know when to speak up on behalf of the organization, its people, and participants.
Much of what makes a good communicator comes from doing research. This may come in the form of researching the demographics of social media platforms or preparing for possible questions before a media opportunity. They can then use this knowledge to have an open dialog with others. As competent leaders, they speak with employees who may be less productive to find alternatives instead of simply ignoring the problem. Virtually every other skill needed to be an effective executive director is enhanced by continually developed communication skills.
2 Honing fundraising skills
Ongoing fundraising is a fundamental requirement of most non-profits. This of course makes fundraising skills an essential part of the executive director's repertoire. Fundraising is often viewed as one of the most arduous aspects of running a nonprofit. While there is always a rush of overwhelming success when fundraising efforts are successful, the act of fundraising is never-ending.
An effective fundraiser will typically show the following qualities:
Extraordinary relationship building
Unending curiosity
Storytelling skills
"Friend-raising" prowess
When an executive director builds relationships with their community or with individuals, he or she is investing in the future. The time spent building relationships is time spent generating leads for future donations. Maintaining the relationship becomes pursuing those leads. Executive directors are able to rely on a larger number of donors as their networks grow. To build great relationships, they must be genuinely, endlessly curious about the individuals in their network and about exploring new fundraising opportunities. They become distinguished storytellers to ignite passion within their network; passion which becomes donations and volunteers. The net result is likely to circle back to a stronger network. To be sure, "friend-raising" can help raise major gifts when you have no donors. So keep the networking irons hot.
3 Pursuit of board meeting success
Despite their arduous nature, board meetings are a necessary aspect of non-profit organizations. Making these meetings captivating and less cumbersome can feel like an impossible task, especially for less experienced executive directors. While the Board Chair actually runs the Board Meeting, there are many ways an executive director can make a board meeting more efficient and engaging…
Arrive prepared with notes and provide key materials to members in advance
Take detailed notes during the meeting
Invite volunteers or staff who have made significant contributions
Make necessary changes to the format or dates of meetings
Prepare the Board Chair for the meeting
Well before the meeting, an outline should be created and distributed to board members along with any key information. Having had the opportunity to review the information, board members are equipped to arrive prepared with questions, comments, or concerns about the most recent information which saves time during the meeting. While there are risks to inviting others to join the meeting, it gives board members the opportunity to give praise where deserved and see the impact of the organization's work.
While a board meeting will have an individual dedicated to capturing minutes, the executive director must take notes on action items and follow through with them. Capturing action items in detail helps prevent important tasks from being forgotten or neglected. After the meeting is finished, an effective executive director will review the pace, tone, and procedures of the session and propose changes to procedure and format as is seen fit.
An effective executive director will take the time to prepare the board chair so he/she can run a board meeting as best as possible. Outcomes of such partnership will be noticeable, and the board chair will benefit from the executive director's day-to-day oversight.
Free download Strategy Execution Handbook
4 Having a vision to put the mission into a long-term view
When an organization continually "duct tapes" its problems, it reflects a lack of long-term perspective. Having a stated long-term vision gives stakeholders, from the board and staff to the community, a sense of direction. This helps make the steps to following through on the vision clear. The long-term vision should reflect the mission statement, but should also provide a framework for executing that mission. The long-term vision of an effective executive director should include:
A concise statement of long-term goals
Clear, achievable milestones and a framework to meet them
Agreement and support from the staff and board the goal is relevant, measurable, specific, and has a realistic timeline
A long-term vision gives direction and focuses to every operation, event, and meeting. It acts as a thesis statement for what needs to happen day-to-day and into the future. Such vision takes the guesswork out of what's coming around the corner. This can help prevent minor problems that arise from distracting an organization from its mission. There should be a system of checks and balances to the vision. What an executive director wants to happen may not always be possible. Bringing staff into the conversation can provide a reality check, and prevent unrealistic expectations.
5 Technology sophistication for future growth
Competing for attention, for funding—for anything—in the 21st-century world and workplace in which we find ourselves is a key to success and forward progress. A lack of understanding or even appreciation for this will likely keep you from serving your participants efficiently, and push you toward failure. Today, there is not enough time in the executive director's day to be effective without a good grasp of technology. Embracing technology helps the NFP:
Stay competitive
Engage with community
Efficient, privacy-compliant collaboration
Be mission and vision focused
Competition is everywhere—especially for non-profits. Competition for attention, for media coverage, for volunteers, for strong employees, and for funding must be addressed, head-on each day. Since resources are normally tight, effective leaders allocate enough budget to technology to compete for even more for the future. Social media is just such a place in which to invest. Since most tools can be sourced free or at little cost, the investment comes in the form of training the team. This ultimately allows stakeholders to engage with the organization on a regular basis, as statistics for social media use climb ever higher.
Efficient, privacy-compliant collaboration with other agencies is vital to the ongoing success of your clients and participants, whether they realize it or not. The old systems of the past are no longer dependable for realizing your clients' goals or for secure data transmission. Collaborating across agencies speeds this process, and the right technology will help. The MPOWR Envision web-based strategy planning and execution software allows your team to align your strategy and brings collaboration to your organization to meet your goals.
6 Attract and recruit the best people
A competent executive director knows the organization is only as effective as those who are working in the day-to-day operation. They expect their teams will execute plans with precision and in a timely fashion. However, hiring the "best people" has almost become a platitude. Attracting the best is difficult and complicated. Of course, salary becomes an important factor, but other aspects of compensation of job content will draw in higher caliber talent. To attract and land the best talent, an executive director should:
Communicate a mission and vision that people can believe in
Create a company culture that encourages growth and flexibility
Implement policies that attract and retain people who best align with the culture
Accept feedback from team members who leave the organization
Recruiting starts well before an organization needs to fill a position. It starts with a compelling mission and an existing team that works together to create an encouraging environment. It is the executive director's responsibility to promote an inspiring culture across the team. Establishing and updating procedures that boost morale creates a healthy culture while it draws the attention of the applicant pool. Modernizing time off and work-life balance policy will go far especially when attracting younger people. All talent, regardless of age, want their voices to be heard. When an effective executive director is given feedback by an employee-especially an employee who has chosen to move on-they take note and actively seek to make changes for the better.
7 Lead, not just manage
Effective executive directors are not satisfied stopping at simply being "managers" or "bosses." They are leaders. They should expect above-average performance and conduct from their employees because they coach their teams to be above average. They use their actions to guide their team more than their words. The best leaders teach their team through:
Open and honest communications
Motivation and accountability
Self-awareness
Honest leaders naturally gain the trust and respect of those with whom they come into contact. Their transparency and openness are seen as their willingness to communicate, even if the topic is uncomfortable or unpopular. They give praise where it is deserved and feedback when needed, rather than attempting to scare subordinates into submission. Being honest means setting realistic expectations on a team and oneself and following through on promises made from those expectations. Their expectations motivate their team and themselves to do better. The leader's passion is reflected in their desire to roll up sleeves and do the difficult work when necessary. They are self-aware as a result of knowing their strengths and weaknesses and taking responsibility for themselves and their team.
The take-away
All of these skills can be learned and you'll want a strategy. Effective Executive Directors deliberately practice honing these skills, knowing there is always room for improvement. They know they will make mistakes but understand the value of using those opportunities to improve their staff, the organization, and themselves. Whether freshly appointed or a seasoned veteran, an effective executive director reflects on what they do well and where they need improvement, and push themselves to become better at every opportunity.