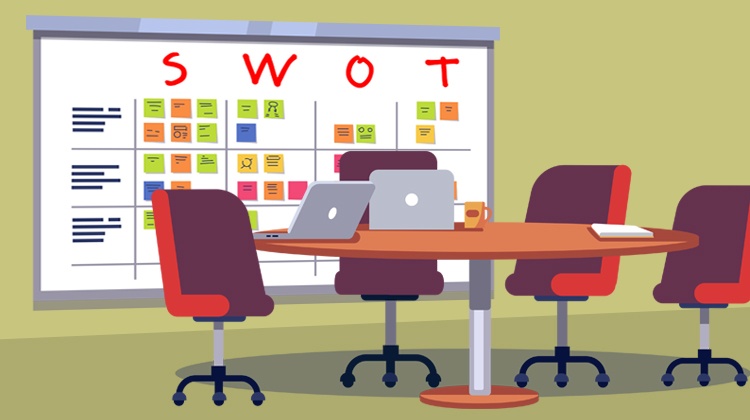 Go from Strategic Planning with SWOT to Osotu!
November 10, 2020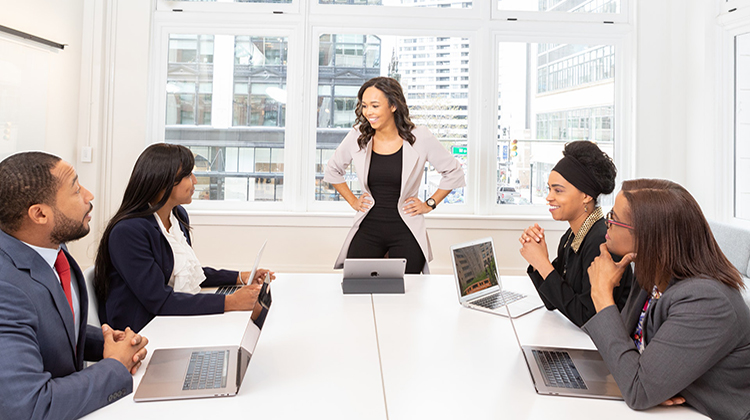 The Importance of Strategy Software in Your Business
December 16, 2020
VRIO Framework:  What it is and How to Use it Effectively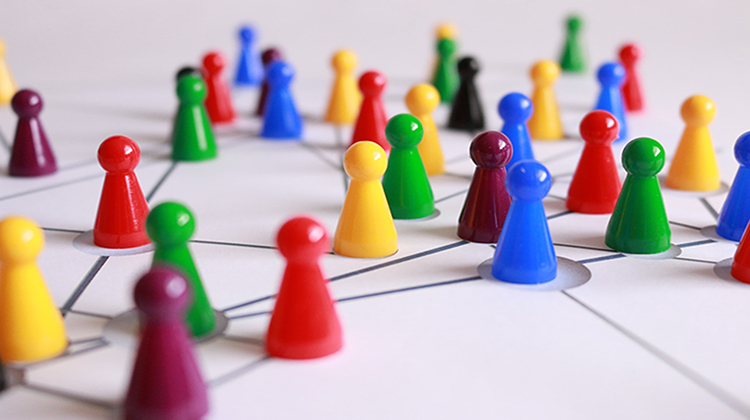 VRIO Framework is a structured approach to realistically analyze the internal environment of an organization.  It is a part of a larger set of tools called situational analysis tools.  These tools are mostly used as an early step in the development and refreshing of a strategic plan, but if used correctly can also help set the strategic direction and guide implementation of a strategic plan.
All situational analysis tools were developed to help an organization more honestly evaluate its strengths and weaknesses relative to other organizations, environmental conditions, and/or internal capabilities.  If honest assessments are conducted, then the leadership of the organization can develop a realistic picture of the organization and can use this information to develop strategies to develop and strengthen competitive advantages over time.
The most well-known of the situational analysis tools is the SWOT (Strengths, Weaknesses, Opportunities, and Threats) analysis.  Many organizations, at the beginning of a planning process, will undertake a SWOT analysis as it is a balanced approach to looking at internal (Strengths and Weaknesses) and external (Opportunities and Threats) factors that make up an organization's competitive environment.  The problem with SWOT is its focus is broad and people may miss important environmental factors because of this. In addition, because SWOT analysis has become so common in planning cycles many conduct it as a 'check the box' process instead of a serious analysis of the organization.
In an effort to better focus a situational analysis on issues that are impactful to the organization a number of more specific and focused tools have been developed.  The most well-known externally focused tools are Porter's Five Forces Analysis that suggests organizations consider the market in terms of potential for new entrants, buyer power, supplier power, competitive rivalry, and threats of substitution, and the PESTLE analysis that suggests organizations consider political, economic, social/cultural, technological and legal factors when analyzing the external environment.
As opposed to Five Forces and PESTLE analysis, VRIO analysis focuses on factors internal to the organization.  The VRIO analysis suggests the user consider the internal competitive advantage of its key resources using four lenses for analysis.  These lenses include the value of the resource, how rare it is if it is inimitable, and how organized the firm is to take advantage of the resource.   This analysis is simple to understand and easy to use.  If people are honest, VRIO analysis is an effective way to evaluate the resources of the organization.  It also provides valuable insights into the competitiveness of the organization.
The focus of the VRIO analysis is on organizational resources.  Organizational resources in economic terms are the land, labor, and capital an organization possesses.  In practical terms, these include workers (unique knowledge, skills, or cost advantages), intellectual property, location, manufacturing processes, exclusive contracts or relationships, unique marketing approaches, trade secrets, access to capital or investors, or other identifiable resources.
The best use of the VRIO analysis tool would be as part of a VRIO framework, where not only does leadership identify and assess resources, but uses this 'current state' information to establish future goals for resources.  The key is then to develop plans and actions that shape or develop the resources to attain these goals.
The first step in developing a VRIO framework is to identify the key resources the organization possesses.  This can be done in a brainstorming session or other process where leadership and key stakeholders identify what they feel are the key tangible, intangible, and mixed resources in the organization.  Tangible resources are physical resources that can be touched, shaped, and moved such as a physical location or equipment.  Intangible resources are such things as intellectual property, trade secrets, organization culture or beliefs, and values.  Mixed resources are ones that have elements that are both tangible and intangible such as brand identity.  There may be a physical component of the brand, but there is also an intangible aspect if people relate strongly to what the brand stands for in their mind.
Once resources are identified, the next step is to evaluate these resources through the four lenses.  Some people may start with the lenses and try to identify resources that fit into each category.  The process can be conducted that way, but by starting with a clean sheet of paper and developing a key resource list first the leadership of the organization may more fully understand if the resources the firm possesses are truly valuable or more just what every player in the industry needs to possess.  In other words, the resources are really 'table stakes' as opposed to competitive advantages.
Let's look at the four lenses in more detail.
VRIO Framework Lense 1: Valuable
For a resource to be valuable, it has to create a strength for the organization in relation to other organizations.  If the company has a better process, stronger access to a supply of raw material, a better supply chain, a stronger brand recognition, a better reputation that is recognized in the industry, better trained or skilled employees, a unique location, lower costs of production, a unique or exclusive contract with a customer, or other positive factor or recognition, then it is valuable.  It should be noted that in many cases the value of a resource declines as competitors copies or develop their own resources.  It may be helpful to leadership to put a time frame for how long the resource will hold value.  In some cases, this is easy. For example, if you have an exclusive five-year contract with a customer, the value is five years.  In other cases, you may need to determine how long it will take before others gain a similar or substitute resource, which will decrease the value of your resource.
VRIO Framework Lense 2: Rare
A resource is rare if it not easily purchased on the open market by competitors or there is a limited supply of that resource and your organization controls the largest share.  It can also be rare if there are many competitors in the marketplace and only a few of the competitors have this resource.  An example of this could be a certification or ranking where only a certain amount of the certifications is awarded.  Other examples would include a large number of employees with a particular background where there is a limited supply of workers containing this background in the larger market.  It should be noted that over time, some resources become rarer as scarcity increases because of demand, while others become less rare because high demand for something in short supply tends to increase production or availability.
VIRO Framework Lense 3: Inimitable
A resource to be inimitable if there is no substitute at a reasonable price or it is not easy and quickly duplicable by others.  Intellectual property falls into this category.  A prime location or a revolutionary manufacturing process that would be difficult to duplicate are also examples.  A strong and respected brand or reputation, along with a great culture can also be included here.  For example, let's assume a company, because of the reputation and culture of the organization has a strong applicant pool and low turnover rate.  It has 100 applicants for every job opening when the industry average is 30 and it has a turnover rate of 10 percent went the industry average is 15 percent.  It is not likely that competitors will be able to duplicate this resource quickly or easily.  This creates a strong competitive advantage and an inimitable resource for the organization.
VRIO Framework Lense 4: Organized
The organized lens forces leadership to ask the question, "Are we set up to take full advantage of our resources that are valuable, rare, or inimitable?"  If the policies, processes, and environment are not structured in such a way to capitalize on the resources then the organization will effectively maximize the value of the resources it possesses.  In this case, the organization will need to change its focus in order to take full advantage of the resources.  For example, an organization may have a patent on a product but have an expensive manufacturing process or a poorly developed supply chain or the organization has an exclusive contact but is unable to meet contractual requirements because of internal processes.  In both these cases, the organization possesses key resources, but cannot execute effectively.
A few other factors to note regarding resources.  Resources can be a strength-based on multiple lenses.  If there is a resource that is valuable, rare, and inimitable and the firm is organized to take advantage of the resources, the organization has a strong competitive edge centered on that resource.  This situation can lead an organization to be in a 'Blue Ocean' where there are relatively few or no competitors.  This is an ideal situation for an organization.
Competitive advantages change over time.  Other organizations in the marketplace may have plans in place that leapfrog a resource you possess.  In this case, a competitive advantage can quickly shift to a competitive disadvantage.  Two common examples of this are the move from analog to digital cell phones and the move from film photography to digital photography.  In both cases, the firms with the resource advantage ended up with competitive disadvantages when the market shifted.
Understanding the status of your resources today is not enough.  In order to take advantage of the VRIO analysis, there is still more to do.  One exercise is to look at alignment.  Are the resources that are identified as key the ones that are given the most attention by the organization or are the majority of the organization's time and effort focused on resources that are not contributing to the competitive advantage of the organization?  If this is the case, changes need to be made to focus on key resources.
The next step in developing a VRIO framework is to look at the organization at some future point (two to three years) and ask, "What do we want our key resources to be and how valuable, rare, and inimitable should these be?  In what ways will we be organized to take full advantage?" The more exact and specific the answers to these questions can be the better.  The answers to these questions will help set the future states for the strategic plan.
Leadership should also consider likely moves by competitors.  The VRIO analysis can also be done on key competitors both on current resources they have and where they are likely to take those resources and/or develop new resources in the future.  If the organization does not consider what the competition is doing as a resource that was thought to be key and a competitive advantage may not turn out to be so.
The final step for including a VRIO framework in the planning process is to identify and develop owners of the key resources and develop plans and actions to evolve the resources to the future state.  This allows the key resources to be incorporated into the broader organizational strategic plan as it is developed and executed.
The execution part is key.  The owners of the resources are going to need to pull together the teams necessary to develop the key resources and are going to have to monitor and update progress towards the future state.  If there are issues that arise with progress, those issues need to be addressed or key resources may need to be changed.  Constant vigil is necessary.
VRIO Analysis Conclusions
The VRIO analysis and the broader VRIO framework are excellent approaches to inform and enhance a strategic planning process.  If done correctly, an organization can accurately identify current and future key resources and develop plans that when executed will outperform the competition.  The insights gained from this framework can focus key stakeholders on what is really important in the organization and help people let go of resources that are no longer as important.