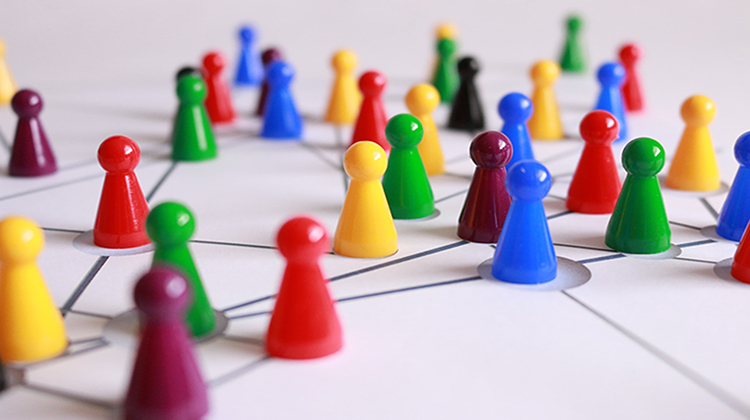 VRIO Framework:  What it is and How to Use it Effectively
December 14, 2020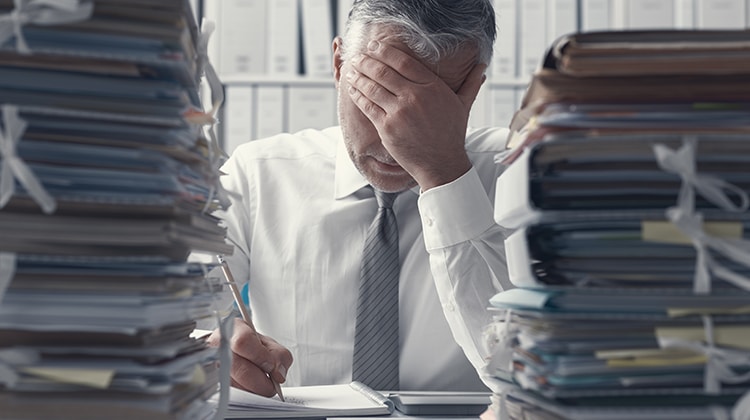 Do You Need to Shake Up Your Strategy? [4 Tips to Make Small But Pivotal Changes]
June 25, 2021
The Importance of Strategy Software in Your Business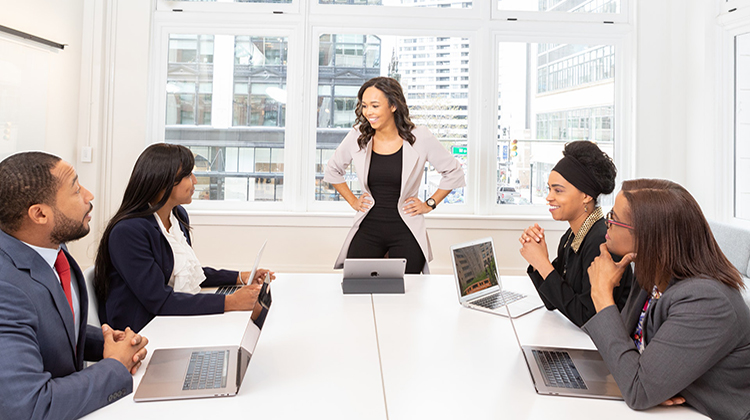 Strategy planning is the backbone of every business that wishes to achieve its goals. Businesses need well-constructed strategies to be put in place and conducted in a smooth, well-organized, and proficient strategy execution process. 
A survey conducted by Harvard Business Review discovered that only 20% of companies accomplish 80% or more of their strategic goals. Hence, improving the success rate of the strategy execution process has emerged as the biggest challenge for organizations.
There are strategy implementation firms that can assist strategy execution management; however, a growing trend for establishments is getting ahead in the age of digital disruption by enlisting a strategy software to effectively and seamlessly implement their strategies. 
The Importance of Strategy Execution 
Before we proceed to the importance of having a strategy software for your business, let's first discuss the importance of strategy execution. 
All enterprises have lofty long-term goals that they want to attain. But if a firm has no strategy set in place or if a business is encountering difficulty in incorporating these strategies, these dreams might as well be far from reality. 
Companies need to know the different types of strategy execution to be able to select the best one that gets them to their goals. Likewise, they also need to form an adaptive and learning culture to generate mechanisms and procedures that can cope with the business's rapidly evolving landscape and become flexible at the face of necessity. 
Strategy software helps organizations construct and cultivate strategies by determining short and long-term objectives and priorities. With a powerful platform, companies can choose various paths to achieve their goals and evaluate their progress.
From constructing strategies to executing them, the software safeguards a seamless strategy execution process. 
Why You Need a Software for Strategy Execution Management
Although we've already glossed over some of the advantages of strategy software from our quick discussion above, we've still made an effort to list notable points that will highlight the importance of strategy software to your organization below: 
1. Materialize Your Strategy Plan 
One of the biggest hurdles establishments face with their strategic plans is that not every member of the team understands the plan or even has an idea about it. Materializing your strategic plan is crucial since it pulls everyone on the same page. 
You can begin solidifying your plan by looking at rosters of solutions for strategy execution management, such as this review of MPOWR Envision on Finances Online. Just remember that an exceptional strategy execution software can easily visualize your initiatives, strategies. and objectives and build them in a manner that suits your enterprise, not the platform.  
2. Get a Good Perspective on Your Strategic Schemes and Initiatives' Condition 
One of the greatest advantages a strategy software can bequeath your business with is a bird's eye view of your entire strategy execution process. 
Through an intuitive and user-friendly interface that offers visualization, you can easily perceive what's going on with your strategy execution. You can easily evaluate your progress and determine whether the option you've chosen among the different types of strategy execution works for you or if you need to modify your execution process. 
Likewise, you can easily pinpoint areas that require more attention as well as issues that are beginning to arise, giving you the chance to resolve them right away. 
A strategy software also allows you to spot opportunities that require immediate measures to not miss them. If your board doesn't do strategy, then better rethink your operations because you're letting these opportunities slip away. 
Visibility is a huge aspect of the importance of strategy execution. By gaining a good view of your strategy's vigor, you have a good chance of keeping it healthy and steering it towards success. 
3. Modify Your Goals Anywhere, Anytime 
As we've said, organizations need to have an adaptive and nurturing culture to be versatile when necessary. In this aspect, strategy software can do a great deal for a business's strategy execution management. It allows users to access their plan, update any items as needed, and instantly view reports and analytics regardless of location, time, or device. 
Keeping your strategy plan relevant by molding it to the modifications made throughout a particular time frame for execution now comes across as a stress-free task. Consequently, an updated and adaptive plan keeps your strategy alive and brings it a step closer to successful implementation.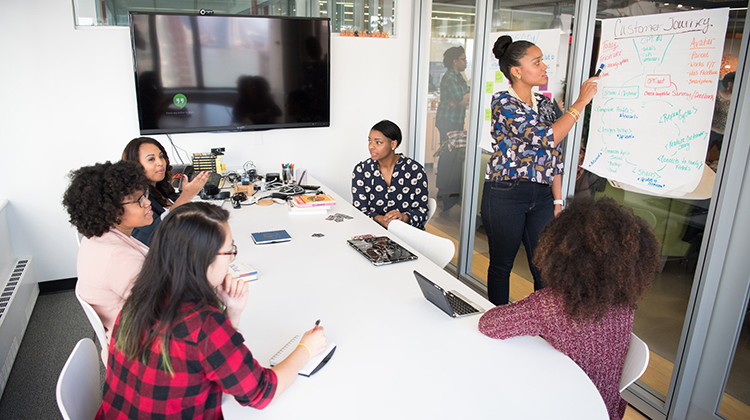 4. Fill the Space between Strategy Planning and Strategy Execution 
Strategy software solutions are concentrated on strategy execution management and come with tools that also oversee project portfolios. This bridges the gap between constructing strategies and executing them. 
A strategy software enables organizations to plan, prioritize, direct, and keep an eye on the endeavors related to their strategy execution process. It connects planning and execution with tools dedicated to demand supervision, capacity control, project portfolio management, asset handling, financial superintendence as well as waterfall and agile project management, to name a few. 
5. Determine If the Software Suits Your Strategy Execution Process 
Every strategy execution process is different, but every organization has one goal: success. 
There are different types of strategy execution, and there's no one-size-fits-all path to accomplishing company objectives. However, unlike enlisting the help of a strategy implementation firm, companies can determine whether or not a strategy software can meet their organizational needs. 
It's possible to request a free custom demo before purchasing a strategy software for your strategy execution management. Just get in touch with your selected provider's sales team so that they can supply you with a free trial that's configured to your company's demands. 
At MPOWR Envision, we understand the importance of strategy execution, which is why we offer potential clients the chance to test our product with a free custom demo. Contact us and see what we can do for your organization. 
6. Foster Accountability 
A strategy execution process requires multiple hands on deck. From the staff in different departments to your core administrative team, effective strategy execution demands great involvement. 
Strategy software is beneficial in this regard. It enables you to delegate ownership and accountability by supplying visuals containing assigned tasks and how these tasks are vital to your strategy's chain. 
Features for accountability include alerts and report generation, according to the demands of users and departments. 
7. Supply Additional Expertise
When seeing a strategy to success, understanding the importance of strategy execution isn't enough. 
Getting a new strategy platform can be daunting, and there are plenty of aspects to master before you can maximize the advantages it can bring to your strategy execution process. 
Users can make the most out of solutions if they can get a good grasp of them. Luckily, some strategy software providers can supply individualized training sessions to accelerate your strategy execution process by helping you understand the capabilities of your platform and how you can best tailor them to your strategic plans just like what we offer here at MPOWR. 
Our Execution Accelerator can match you with an expert from our team who can supply you with tried and tested tips and tricks to help you get the most from our software. 
Get Started with Your Strategy Software 
You've worked so hard on your strategy plan, and now you're left with two paths: put it aside and pray you can accomplish it through regular procedures or invest time, effort, and resources in strategy execution management. 
By choosing the latter, keep in mind that onboarding a strategy software in your organization will help you optimize the plan you've made and reduced costs when it comes to your strategy execution process.