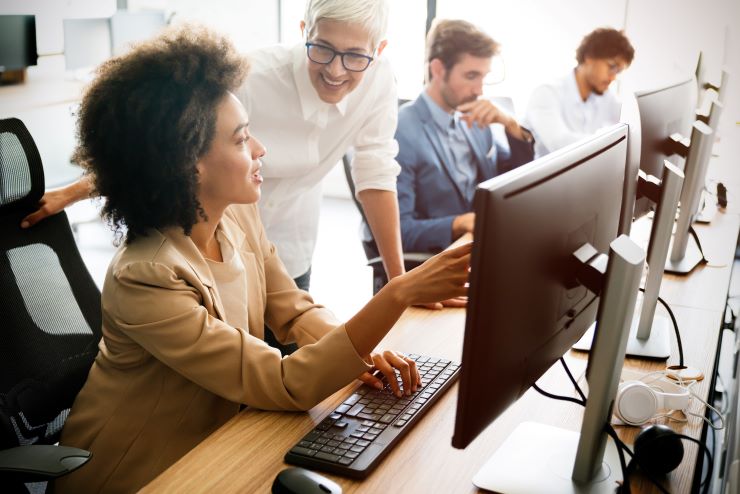 The #1 Question People Forget to Ask When Choosing Software
November 19, 2021
Client Success Story: How Executive Coaching Boosted a Small Business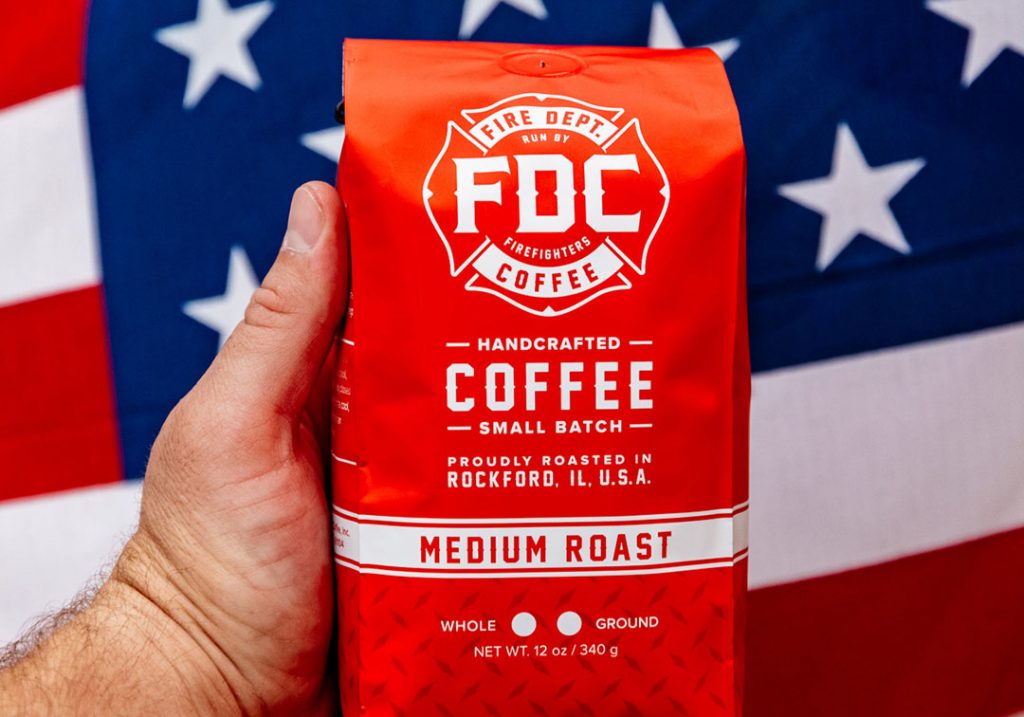 MPOWR Envision firmly believes that with the right strategy, a team can accomplish incredible things. Fire Department Coffee is one of the many organizations that have used the strategy services MPOWR offers to launch their business to new heights. The MPOWR team takes great pride in sharing the stories of the organizations we work with and seeing them succeed. Here's a look into how one company used MPOWR Envision's executive coaching to advance its business operations. 
A Great Product with an Even Greater Story
Luke Schneider knew he wanted to give back to first responders. A U.S. Navy veteran and full-time firefighter and paramedic himself, Schneider was used to relying on coffee to get him through long, grueling shifts. Although he saw it as a necessary commodity, he didn't consider the caffeinated drink to be an interesting concept until his wife, a barista at the time, introduced him to the art and science of coffee. This new hobby led him to start roasting on his own and launch Fire Dept. Coffee (FDC) in 2016. The company quickly grew and became an organization run by active and retired firefighters.   
After social media influencer, Jason Patton, joined the company, the team knew they wanted their mission to go beyond roasting coffee beans. The firefighter-led company decided that giving back was equally important to the business. As a result, they created the Fire Department Coffee Charitable Foundation to provide essential resources and assistance to first responders who face mental and physical health challenges.   
While a lot of the company's success results from the hard work of Schneider and his team, he also gives credit to Jeff Fahrenwald, MPOWR Envision's VP of Strategy Realization. Through Fahrenwald's coaching sessions, Schneider noted a positive impact on his business' ability to effectively scale within the last few years. 
The Impact of Effective Coaching on Your Business 
In 2019, Schneider met with the Director of Rockford Local Development to advance his business. FDC knew early on that they wanted to focus on "building a brand and community in addition to growing sales" and leveraged to help ignite their growth. As Schneider put it, "We wanted to do more than just make good coffee." 
Building partnerships in the city of Rockford led Scheider to connect with Fahrenwald. They now meet routinely as part of MPOWR's executive coaching services to review financial and business decisions. In doing so, FDC can align initiatives, engage their team for strategy execution, and can now "understand what the future will look like." Furthermore, the company knows what to look for when it comes to reviewing the income statements and balance sheets thanks to the meetings with Fahrenwald. Most importantly, FDC trusts Fahrenwald and his 30+ years of strategy experience.  
"He's a teacher who walks the walk and genuinely wants to help. And I know he'll give me unbiased advice and will be my sounding board if I need it." 
Schneider even had the opportunity to expand FDC to a drive-thru café in downtown Rockford. The drive-thru would not only be great for consumers, but also make a name for FDC. However, after bringing the matter to Fahrenwald, they both recognized that the rapidly growing e-commerce business needed to remain the primary focus of the business. The drive-thru would be revisited another time and that key decision paid off. The FDC team went from an 800 square feet facility to two facilities with one being a 40,000 square feet fulfillment center and corporate office. With the new space the team ships up to 20,000 orders per day!
After giving priority to their e-commerce business, Fire Depart. Coffee team is now making steps towards opening their first brick-and-mortar café. The company turned to their Instagram account to get their followers' input  on design options for the future store.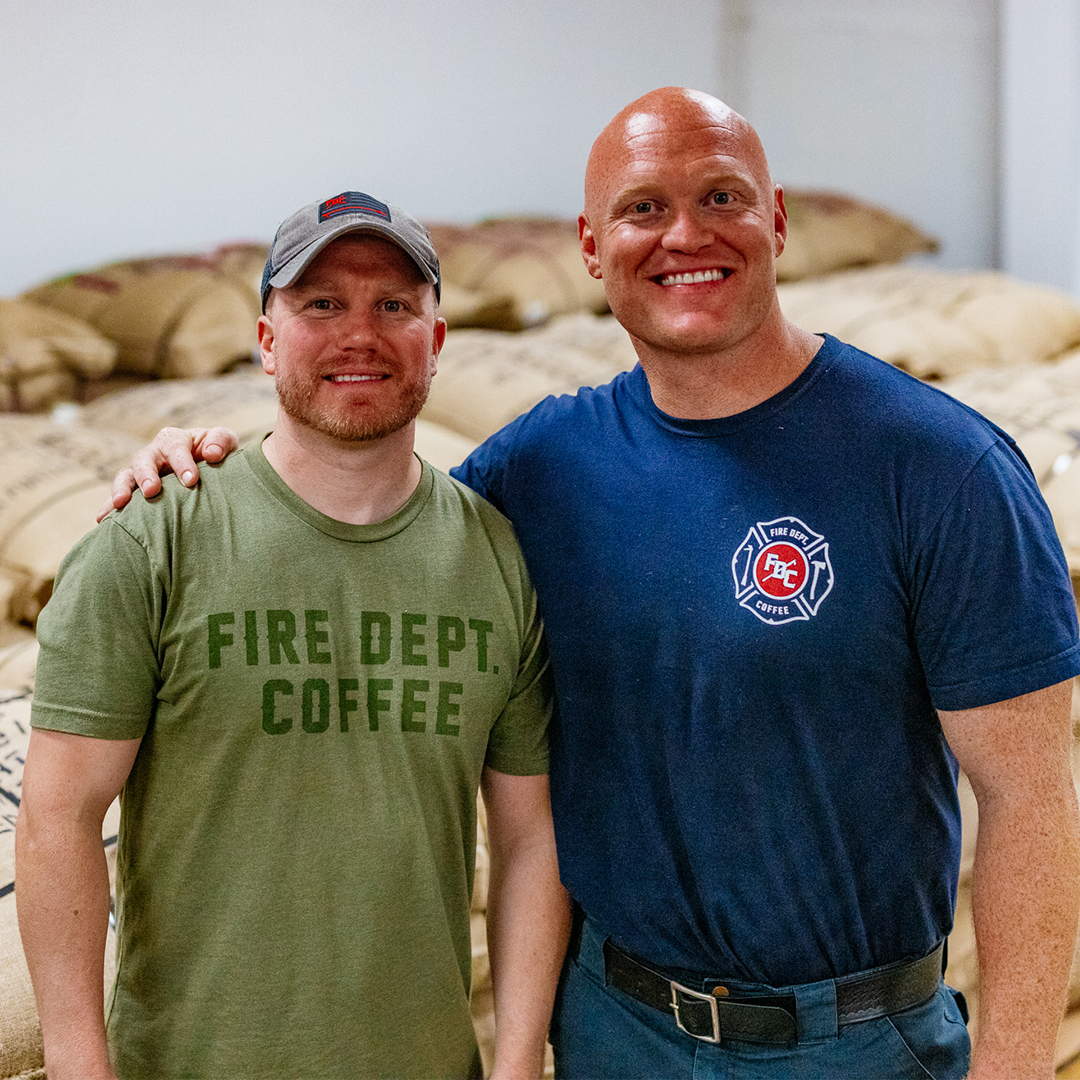 Why Should You Get an Executive Coach?
Sometimes the decisions leaders make are lonely ones as. With executive coaching you walk into difficult situations with an advisor at your side and alleviate environmental pressures, such as biased opinions and over-eager employees. 
"As a founder," Schneider explains, "we're the ones with the initial vision. How do we build a team and a business that will help us achieve that vision?" Building an organization is not a one-man job. Bringing in outside guidance can lift your organization in ways you may not have foreseen initially.  
Executive coaches like Fahrenwald are "good at building into people and understanding CEO's strengths," Schneider shares.  
That's the importance of executive coaching: having a service that provides the safe space you need to brainstorm ideas and analyze opportunities. as well as pair you with an expert that listens to your goals, presents an outside perspective, and equips you with internal and go-to-market strategies. At MPOWR we have developed our personalized Executive Coaching service to help you cascade plan ownership, promote engagement, and advance a culture of execution throughout your organization.