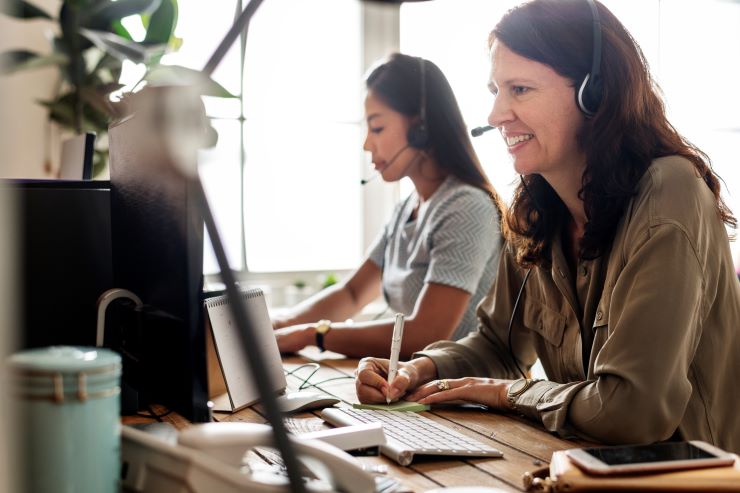 The Virtues of Person-to-Person Support
November 16, 2021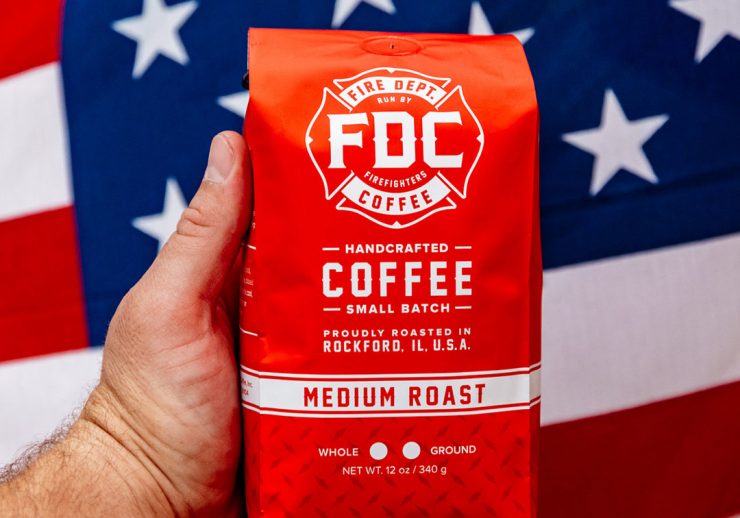 Client Success Story: How Executive Coaching Boosted a Small Business
April 8, 2022
The #1 Question People Forget to Ask When Choosing Software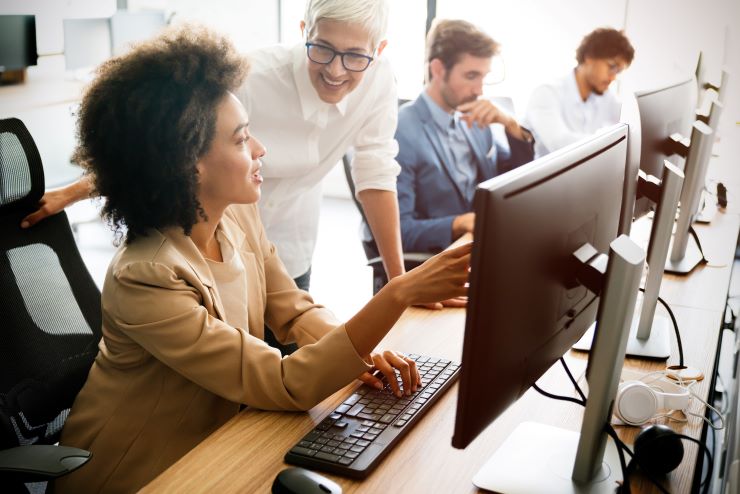 According to G2, over five million unique buyers visit their website every month to purchase software for business. These buyers vet aspects like pricing, app integration, and company values, which have become increasingly important in the past few years.  
Even after viewing a product demo and looking at a contract, there's one question buyers often forget to ask: What does your customer success and customer service look like? 
There's an important difference between the two, and both are crucial for the adoption of new technology at your company.  
What is Customer Success?
Customer Success is a company's proactive approach to ensure your organization not only understands the product, but also feels comfortable and empowered to use it on a regular basis.  
Questions to Ask Regarding a Company's Customer Success Support
When shopping for your organization's next technology purchase, consider asking the following questions about Customer Success: 
What does your onboarding process look like?

 

Will we be assigned a specific Customer Success representative to help guide us through the onboarding and implementation process?

 

What is the best way for our leadership team, as well as users, to gain full understanding of the product?

 

Is your support varied for different learning styles

 

(in app tutorials, printed material, KBAs, videos, dedicated representative)?

 

Is it ongoing or limited to a time period/software level?

 
What Customer Success Looks Like at MPOWR Envision
At MPOWR Envision, our Customer Success team personalizes your onboarding, coaching, and workshops. We view your success as our success, and therefore partner with you throughout your strategy journey. In fact, our approach has earned us a 100% quality rating by our customers.  
We believe your needs, use cases, and expertise grow over time and with each release of our additional  software features and capabilities (we have 12/year!).  We believe in adding value all throughout your journey.  Maximizing your productivity is our most important job.  
We also understand the importance of a personally-trained representative in your organization, which is why we encourage organizations to name an "In-House Champion" to receive onboarding specific to your teams' needs. 
What is Customer Service?
Customer Service is a company's reactive approach to any technical issues customers may have, such as feature glitches, software maintenance, and other errors that can occur from time to time. 
Questions to Ask Regarding a Company's Customer Service
Trouble-shooting technology is a when– not if– scenario, so we recommend asking the following to a company whose product you are considering: 
In what ways can I access your customer service?

 

What is the guaranteed time I can expect to receive a response from 

 

a customer service representative?

 

Is customer service available to all platform users or just in-house champions?

 
What Customer Service Looks Like at MPOWR Envision
While we pride ourselves on supporting customers via our Customer Success team, we acknowledge that, from time-to-time, you will need technical support.  
Our support is available to all users directly through our platform. We provide not only responsive service but also the highest level of security to protect your strategy plan data.  
Why You Need Both 
To ensure you and your team are successful, it's best to choose a company that provides complete wrap-around services. Customer Success positions your team for—you guessed it– success, and Customer Service helps when there's any technological bumps in the road. Both are necessary to help you have the best experience.  
So, before your organization decides to invest in new software, make sure to ask about customer success and customer service. When proactive and reactive approaches are embedded into your customer journey, you and your team are more likely to see the product's true value and achieve your own goals.